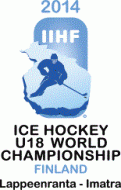 While the Czechs had some extra work to do, USA walked through their Quarterfinals without trouble. Finlands game ended with a debacle and Canada kept the upper hand against Switzerland. Read more»
24 Apr 2014 | The winner and the runner-up of the World Championship Division 1A will be promoted to the elite division. With one day to go three teams are still in the race. Read more»

24 Apr 2014 | Lev strikes back in Game 3 to open the Finals two-game home series with a win and take the 2-1 lead overall. Justin Azevedo is the man to snatch the win before the home crowd. Read more»

23 Apr 2014 | Japan beat Ukraine in the battle about the two spots at the 2015 World Championship. Austria beat the home team Korea to stay on top of the second level of IIHF World Championships. Read more»
CSKA part ways with John Torchetti
US head coach John Torchetti won't live another day with the CSKA as they don't intend to extend his contract. He is to be replaced by former Boston Bruins wing Dmitri Kvartalnov. Details of the new deal remain unknown.
Torchetti was appointed last July and was charged to bring back the glory days of the Soviet dominance. CSKA still seek their first Gagarin Cup title, this season they were swept in the first round by SKA St. Petersburg.
(24 Apr 2014)
No more Shootouts in NLA Playoffs?
According to blick.ch the National League Clubs and the Swiss Ice Hockey League want to get rid of the Shootout during future Playoffs. Team Managers from SC Bern, ZCS Lions or the Kloten Flyers have made statements all pointing in the same direction. André Rötheli, Team Manager for the Flyers mentioned that "maybe the Shootout would have to be limited to decisive games during the Playofffs".
The League and the Clubs will come together in June at their regular Assembly and discuss further. The League would require a 2/3 majority to introduce a new format which would see Playoff games being played in an overtime until the first goal is scored, similar to how the NHL plays now.
A few questions remain though. Concerns were raised as to how the Swiss Television (SRF) would react to this decision and if they might take any steps to intervene with the Swiss Ice Hockey League due to time constraints on TV-Time that may occur.
There are many points to be discussed but it's going in the right direction. From many athletes point of view, a decision by Shootout isn't justified and they would rather have a game winning goal scored during an overtime. Same goes for the Club owners and Managers.
It remains to be seen if the fans and TV viewers will embrace the idea should it get a majority of the votes.
(24 Apr 2014)
Dinamo Minsk will have three farm clubs
In the next season Dinamo Minsk will have three farm clubs in Belarus Extraliga
Besides continuation of cooperation with current champion Neman Grodno, also Shakthar Soligorsk will get back the status of farm club after some years. Previously it was reported Dinamo will create a team in Maladzečna where promising young players will play in domestic league
(20 Apr 2014)
Ruslan Fedotenko will miss World Championship, Belukhin in
Donbas forward Ruslan Fedotenko will not be able to skate for Ukraine at the World Championship Division I in Korea due to injury.
"The doctor said Ruslan needs 4-6 weeks to recover from his MRI injury, so he flew home and won't play with us in Korea. The good news is Evgeny Belukhin got a Ukrainian passport and come tomorrow" said the head coach of Ukraine Andrei Nazarov.
(19 Apr 2014)
Pavel Bure becomes Vice-President of Sochi club
Former star Pavel Bure will be the Vice-President of newly estabilished club Sochi Leopards. Previously rumours indicated Bure as new club GM.
Bure told he will work closely with the manager and the head coach
(19 Apr 2014)
Germany lose two key players for 2014 WC
The list of players that are not able to participate for Germany during the 2014 IIHF World Championship in Minsk in May, becomes longer and longer. Yesterday news were published by the German federation that NHL players Christian Ehrhoff and Alexander Sulzer (both Buffalo Sabres, NHL) told the head coach of the national team, Pat Cortina, that they won't be able to play due to injuries (concussions in both cases). Before already Michael Wolf (foot injury) and David Wolf (banned by federation for violence) were not able to play.
(17 Apr 2014)
Ertis confirms title
Ertis Pavlodar sweeps Arlan Kokshetau 4-0 in the playoffs series confirming title of Kazakhstan League.
Two Czech players from champion team, goalie Marek Pinc and forward Tomas Vak were nominated best goalie and best forward, while English Ben O'Connor from Arlan Kokshetau were awarded as best defender. Arystan Temirtau won bronze medal by beating Beybarys Atryau 3-2 in the series, with a decisive 4-5 at overtime.
Canadian Yanick Riendeau (Arlan) was League Topscorer
(12 Apr 2014)
Vita Hästen promoted - Björklöven stays
Vita Hästen from Norrköping has won promotion from Division 1 to HockeyAllsvenskan, the second level of Swedish ice hockey.
Troja-Ljungby are relegated after losing the decising game 3-0 to Björklöven.
(06 Apr 2014)
Player of the month
Kaspars Daugavins was named European Player of the Month for March 2014.

Staff wanted
A large group of hockey fans from around world has helped build this site. We are always looking for more people that want to help out. It doesn't matter if you want to write articles, work with player stats or just want to help out with something else. If you're interested in helping us making this site even better, please contact us at
info@eurohockey.com.
Interviews
Our interviews are easiest found
here
Forums are great

Discuss your favourite team or player with other fans on one of our discussion boards!

Czech Rep.: Tipsport extraliga | 1.liga | 2.liga

Russia: KHL | Vysshaya liga

Slovakia: Tipsport Extraliga | 1.liga

Sweden: SHL | Allsvenskan
Other: NHL | AHL | EBEL | Elite A (ITA) | Magnus (FRA) | GET (NOR) | HL (DEN) | Belarus
League standings
Game fixtures
League leaders