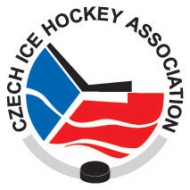 Changes in Czech Republic WC roster
Jakub Kindl resigned for his place in the Team Czech Republic. Jakub Krejčík is going to replace him.
The Czechs are going to Sweden with eight defenders. Six of them have a guaranteed place in game rosters. Kindl was not one of the six and decided to leave the national team. Detroit Red Wings player did not like the idea not to play games and just wait if any NHLer won't join the squad instead of him after the Stanley Cup Playoffs second round.
Regarding to the Team Czech Republic GM Slavomír Lener Kindl thanked to coach Alois Hadamczik for opportunity to practice with team, to play several exhibiton games and for a chance play the Worlds. "He really appreciate the invitation," Lener said.
Kindl's spot goes to Jakub Krejčík. Slavia Prague defender already was in the team before, but he has been cut off the rosters. Currently, Hadamczik recalles him back.
After Sunday's exhibition against Finland Hadamczik had to strike out two more players. Depending on the last pre-WC game it should be two forwards. But few tens of minutes after the game Hadamczik uncurtained a marvellous choice: The squad will leave Pöpperle and Tlustý.
"Tlustý told me about some problems with his shoulder. He cannot play his best," Hadamczik said on an NHL player's address. The reason of Pöpperle's staying home is his decision to reject a spot of the team's third goalie behind Jakub Štěpánek and Jakub Kovář. In a plane to Stockholm he is going to be replaced by Petr Mrázek. It will be the first experience with senior international hockey for the Best Goalie of the 2012 U20 World Championship.
In the summary, Hadamczik counts with 3 goaltenders, 8 defenders and 15 forwards in the nomination. It is untraditional to build a team with fifteen forwards. Hadamczik explains it that not all of them will be straightly registered to the official rosters. The coach keeps three spots for players out of competition in the on-going NHL's Stanley Cup Play-offs second round. "But every single guy in the current nomination worked so hard during the camp to deserve a flight-ticket," Hadamczik told.
The updated Czech Republic roster
Goalies:
Jakub Štěpánek
Jakub Kovář
Petr Mrázek
Defensemen:
Lukáš Krajíček
Ondřej Němec
Petr Čáslava
Jakub Nakládal
Miroslav Blaťák
Jakub Krejčík
Tomáš Mojžíš
Zdeněk Kutlák
Forwards:
Petr Průcha
Jiří Novotný
Michael Frolík
Petr Koukal
Aleš Hemský
Lukáš Kašpar
Jan Kovář
Petr Nedvěd
Tomáš Plekanec
Petr Tenkrát
Jakub Petružálek
David Krejčí
Milan Michálek
Michal Vondrka
Tomáš Vincour
Follow Petr Polák on Twitter:
@polakEurohockey
. Circle him on Google+:
+polakEurohockey
Current events
Looking for advertising?
If you are looking for advertising space please check out our profile sponsors
here
. For more info or other requests, please
contact us
.

Czech Rep.: Tipsport extraliga | 1.liga | 2.liga

Germany: DEL | 2.Bundesliga

Russia: KHL | Vysshaya liga

Slovakia: Tipsport Extraliga | 1.liga

Sweden: Elitserien | Allsvenskan
Other: NHL | AHL | EBEL | Serie A (ITA) | Magnus (FRA) | GET (NOR) | AL-B (DEN) | Belarus
League standings
Game fixtures
League leaders
According to Companion Kyiv President, the project of a new multi-national league is already aborted Read more»
IIHF allocated 28 tournaments for 2014, from Iceland to Korea. First ever participation for Hong Kong, Mexico's women and Polish women's U18. Read more»