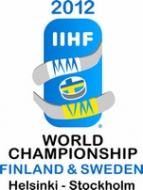 Finland trying to break the curse
The IIHF World Championship is on the door step.
Finland is hosting the games for the seventh time. Previous games in Finland were played 1965, -74, -82, -91, -97 and 2003. This year games will be split between two countries as Sweden is a co-host. One preliminary group and two quarter final games will be played in Sweden. Since semi finals and final will be played in Finland it can be said that Finland is the host. Next year it will be other way around when Sweden is hosting and Finland is a co-host.
The reigning World Champion Finland will try to break the "curse" which has been on since 1986 games. That year was the last time when a host has won the championship (Soviet Union). It won't be easy this time either but Finland should have a good chance.
When looking at the names on the rosters Finland isn't the biggest favourite for the trophy. They have for example only four players from the NHL (Kari Lehtonen, Mikko Koivu, Valtteri Filppula and Jussi Jokinen), some NHL players were left outside and also some NHL players were not able to come to the team. However championships are never won on the paper and the situation was a little bit same last year when Finnish coach Jukka Jalonen chose mainly players from European leagues and got his team play superb together going all the way to the end.
As the biggest favourites for the title this year can be considered Canada and Sweden who both have very famous roster. Canada has for example 2010 Norris Trophy winner Duncan Keith, hard hitting Dion Phaneuf, skillful Jay Bouwmeester and two great young guns from Edmonton Jordan Eberle and Ryan Nugent-Hopkins only to mention some of their players. Sweden will have some of their brightest stars from North America as well when for example Henrik Zetterberg, Daniel Alfredsson and Erik Karlsson join the team. Opponents also better keep their heads up when Niklas Kronwall joins the team. You can ask Ryan Kessler, Daniel Briere, Dany Heatley, Jakub Voracek and many others how it feels like to be Kronwalled.
In the other end of the tables there will most likely be teams which played last year in the second division, i.e. Kazakhstan and Italy. Those two teams will have their hands full of work when trying to avoid the last place of their group and relegation back to the second division.
In Finland there has been a lot of not only Angry Birds but also angry people when the pricing of the tickets were announced. Or how do you like the cheapest ticket to Finland's game being 155 euro. Now it might be that Hartwall arena won't even be sold out when Finland is playing and that is of course not good for the tournament. Everybody can calculate how much it would cost if a 4 person family goes to one game, buy a couple of sodas and popcorns etc. With that money you can go for one weeks holiday to Mediterranean. In Sweden you can get a ticket to Sweden's game roughly with 40 euro at the cheapest...
Current events
Looking for advertising?
If you are looking for advertising space please check out our profile sponsors
here
. For more info or other requests, please
contact us
.

Czech Rep.: Tipsport extraliga | 1.liga | 2.liga

Germany: DEL | 2.Bundesliga

Russia: KHL | Vysshaya liga

Slovakia: Tipsport Extraliga | 1.liga

Sweden: Elitserien | Allsvenskan
Other: NHL | AHL | EBEL | Serie A (ITA) | Magnus (FRA) | GET (NOR) | AL-B (DEN) | Belarus
League standings
Game fixtures
League leaders
According to Companion Kyiv President, the project of a new multi-national league is already aborted Read more»
IIHF allocated 28 tournaments for 2014, from Iceland to Korea. First ever participation for Hong Kong, Mexico's women and Polish women's U18. Read more»