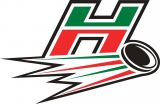 Neftyanik Almetyevsk
Year of foundation: 1965
Colours: red,white,green,black
Club status: active
Address: Beloglazova, d.60
423450, Tatarstan, Almetyevsk
Phone: +7 8553 32 4989
Fax: +7 8553 32 4989
Email: neftyanic@rambler.ru
WWW: Neftyanik Almetievsk
Did you find any incorrect or incomplete information? Please, let us know.
Season 2012-2013
This club in 2012-2013: VHL
Current roster
season 2012-2013
* no longer in the club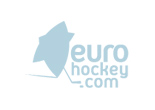 Adress: Ul. Beloglazova, d.60
423450, Tatarstan, Almetyevsk

Phone: +7 8553 3842 47
Capacity: 2200
Opened in: 1983
Notable players:

from 1965 to 1986: Sputnik Almetyevsk
from 1986 to present: Neftyanik Almetyevsk
Russian Pervaya Liga Champion:  1998,2000
League winners:
from 1986 to 1986: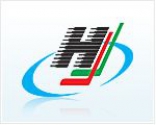 from 2012 to present: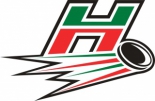 Lokomotiv Yaroslavl shines in VHL debut
Lokomotiv Yaroslavl won its first ever game in VHL, where they will play this season due to the board of director's decision. Dmitri Maltsev, Oleg Yashin, Kirill Kapustin, Daniil Erdakov, Alexei Kruchinin lead Yaroslavl to 5-1 win over Neftyanik Almetievsk, who answered with lonely goal by Rustem Shangaraev. Lokomotiv will play once time at home against all West conference teams, and one game away against the East teams. Yaroslavl renounced their rights to guaranteed playoff-spot this season, that's why teams in the West will be sorted in standings by a percentage of winning points, except first two, who will be the division's winners.
(12 Dec 2011)
Historic rosters:
Historic statistics:
Past results:
League standings:
Fast facts
season 2012-2013
Neftyanik Almetyevsk parcitipates in season 2012-2013: VHL
According to Companion Kyiv President, the project of a new multi-national league is already aborted Read more»
IIHF allocated 28 tournaments for 2014, from Iceland to Korea. First ever participation for Hong Kong, Mexico's women and Polish women's U18. Read more»