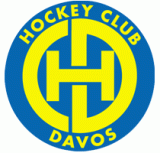 HC Davos
Year of foundation: 1921
Colours: yellow, blue
Club status: active
Address: Eisbahnstrasse 5
CH-7270 Davos Platz
Phone: +41 (0)81 410 04 66
Fax: +41 (0)81 410 04 67
Email: info@hcd.ch
WWW: HC Davos
Did you find any incorrect or incomplete information? Please, let us know.
Season 2008-2009
Current roster
season 2008-2009
* no longer in the club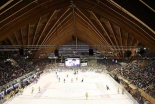 Adress: Eisstadion
Talstrasse 41
CH-7270 Davos Platz
Phone: +41 (0)81 415 36 00
Capacity: 6795
Opened in: 1979
from 1921 to present: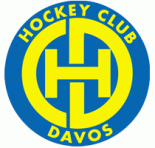 Cory Schneider at Spengler with Fribourg
Vancouver Canucks goalie Cory Schneider, currently at Ambri-Piotta with a lock-out contract, will play Spengler Cup with Fribourg Gotteron.
SC Bern confirmed club won't loan Roman Josi to Davos for the tournament
(18 Dec 2012)
Michael Del Zotto leaves Rapperswil, Kane and Nash are the next?
Rapperswil Lakers announces defender Michael Del Zotto left the team and goes back to US to treat a back injury. According to some Swiss media Del Zotto won't go back in Switzerland.
According other rumours also Patrick Kane (Biel) and Rick Nash (Davos), currently back at home during international break, could not return in NLA
(11 Dec 2012)
Brunner and Diaz at Spengler Cup with Davos
EV Zug will loan its forwards Damien Brunner and Rafael Diaz to Davos during next Spengler Cup
(28 Nov 2012)
Spengler Cup program unveiled
The program of the 2012 edition of the Spengler Cup, which takes place from December 26 to 31 in Davos, was releaved. Like in last edition, the six teams were divided into two groups, named Torriani and Cattini.
Invited as special guest for its 75th anniversary, HC Fribourg-Gotteron will have the honor of playing the opening match against Russian Salavat Yulaev Ufa on December 26 afternoon. At night Team Canada and Adler Mannheim will open the Cattini group.
Czech HC Vitkovice Steel completes the group Torriani while host HC Davos is the third team of Cattini Group. Here the complete fixture
(25 Aug 2012)
Spengler Cup participants named
Today the Spengler Cup officials released the names of the participants for this year's Spengler Cup. Favourite for the tournament win is Salavat Yulayev Ufa (KHL). The other participants are Adler Mannheim (DEL), host HC Davos and Fribourg-Gottéron (both NLA), HC Vítkovice (Czech Extraliga) and a team consisting of Canadian players.
(03 Jul 2012)
Servette cuts distance
In Sunday`s two NLA games Genève-Servette HC used the chance to come even closer to EHC Biel which is on the last playoff spot. While Biel lost 2-4 at home against top team EV Zug, Genève won its away game against record champion HC Davos 3-2 after shootout. Now Genève is only three points behind Biel.
(23 Jan 2012)
Spengler Cup: Turco, Niinimaa, and Hecquefeuille in, Birbaum out
Team Canada announced a change in the cage for Spengler Cup: Ambri Piotta's Nolan Schaefer will not partecipated and will be replaced by Marty Turco, recently crowned European Trophy's champion with Red Bulls Salzburg.
Host HC Davos announced the loan of Rapperswil Finnish veteran Janne Niinimaa.
German Grizzly Adams Wolfsburg will allign French international Kevin Hecquefeuille, on loan from Servette Geneve. Finally ;Kloten Flyers hasn't reach an agreement with Fribourg Gotteron for the loan of defender Alain Birbaum, previously announced as roster addition.
(22 Dec 2011)
Pavel Brendl will play Spengler Cup with Davos
HC Davos announced another roster addition for Spengler Cup: Czech forward Pavel Brendl, currently playing for Rapperswil-Jona Lakers. In last weeks Davos confirmed another two loans for tournament: EHC Biel goalie Reto Berra and Red Bulls Salzburg forward Robbie Earl
(15 Dec 2011)
No Super-Six in St. Petersburg?
According to Swiss newspaper Südostschweiz, Super-Six tournament, scheduled in January was cancelled due to decline of HIFK Helsinki and Färjestad BK to partecipate. The tournament should replace Champions' League and former Super-Six but isn't organized by IIHF. Besides Scandinavian teams, also Swiss HC Davos, Czech Trinec, German Eisbären Berlin and Russian Salavat Ufa were invited
(16 Sep 2011)
Spengler Cup announces participants
Europe's oldest hockey tournament announced the definitive participants today. Once again there will be six teams: host HC Davos and traditional participant Team Canada will face Kloten Flyers, Dinamo Riga, Grizzly Adams Wolfsburg and HC Vitkovice. For Dinamo Riga and Wolfsburg, it will be the first ever Spengler. The 85th edition of the Spengler Cup will, as usual, be played in Davos from December 26 to 31.
(21 Jun 2011)
Historic rosters:
Historic statistics:
Past results:
League standings:
Fast facts
season 2008-2009
According to Companion Kyiv President, the project of a new multi-national league is already aborted Read more»
IIHF allocated 28 tournaments for 2014, from Iceland to Korea. First ever participation for Hong Kong, Mexico's women and Polish women's U18. Read more»