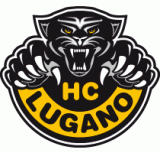 HC Lugano
Year of foundation: 1941
Colours: white, black
Club status: active
Address: Casella postale 4226
CH-6904 Lugano
Phone: +41 91 935 19 20
Fax: +41 91 935 19 21
Email: sede@hclugano.ch
Did you find any incorrect or incomplete information? Please, let us know.
Season 2010-2011
Current roster
season 2010-2011
* no longer in the club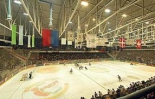 Adress: Pista Resega
via Chiosso
CH-6948 Porza
Phone: +41 (0)58 866 68 30
Capacity: 7800
Opened in: 1995
1981-82 champion NLB
1986-87 final European Cup
1987-88 semi-final European Cup
2002-03 3rd place Superfinal Continental Cup
League winners:
from 1941 to present: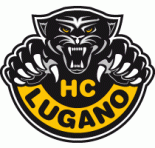 Lugano announces new coach staff
HC Lugano announces today the new coach staff for next season: headcoach will be former player and assistant coach Patrick Fischer, while another former player, Swedish Peter Andersson will serve as assistant coach. After the end of season HC Lugano fired coach Larry Huras
(01 May 2013)
Jaroslav Bednar released by Lugano
Czech forward Jaroslav Bednar was released by HC Lugano where he played since last season. Due to injuries Bednar played just eight games without a point in current season.
"He want to play and here there isn´t enough space, so this is the best solution" commented Sport Director Roland Habisreutinger
(20 Nov 2012)
Gerd Zenhäusern confirmed as Lausanne coach
Former player and assistant coach Gerd Zenhäusern was confirmed as new Lausanne headcoach until the end of season. He will be assisted by Mike McNamara, coming from HC Lugano coaching staff.
Zenhäusern was Lausanne interim coach after the dismissal of John Van Boxmeer. "Gerd showed in these last games that he has all the qualities to occupy this charge" said GM Jan Alston
(09 Nov 2012)
Paul Di Pietro with Lugano
Paul Di Pietro is back to LNA. The Swiss-Canadian player played before for HC Seewen in 1. league. Di Pietro sign a try-out contract until November 24 with Lugano with a clause until Christmas. At the moment Lugano have 10 injuries in the the team and that was the main reason to give an opportunity to the Swiss-Canadian legend. Di Pietro had already play with Lugano in 2004-2005 for five games during the lock-out.
(29 Oct 2012)
Fribourg gets past Lugano
Fribourg beat Lugano 5-4 (OT) in the sixth game to win the NLA quarter final series 4-2. Benny Plüss scored the winning goal at 66:52.
Fribourg will play SC Bern in the semis. In the other semi final series EV Zug will face ZSC Lions.
(14 Mar 2012)
Sébastien Reuille gets 80 stitches
HC Lugano forward Sébastien Reuille was hit by a puck on the face during training last friday and was immediately taken to the hospital where was sutured with 80 stitches during a four-hours surgery. He also lost various teeth. It's already impossible to predict when Reuille can return to ice
(04 Feb 2012)
Larry Huras is new Lugano coach
Fired last friday from SC Bern after three season and a title, Canadian Larry Huras was appointed as new HC Lugano coach. He signed a contract until 2013/2014 replacing Barry Smith. Listowel, Ontario native, Huras, 56, already coached Lugano from 2003 to 2006 winning a championship in his first year and a silbver medal in the second season. Lugano is currently 7th in the standing with 26 points, 15 less then leader Fribourg-Gotteron
(26 Oct 2011)
Barry Smith leaves Lugano
After the shameful 9-0 suffered against Kloten Flyers, HC Lugano American coach Berry Smith resigned from his charge, despite a two-years contract. He will be temporarily replaced by assistant Patrick Fischer and Mike McNamara. "I don't accept mediocrity, there was a lack of ambition and I can't handle with this" said Smith - winner of five Stanley Cup with Pittsburgh and Detroit as assistant coach - leaving Lugano after 16 games and twenty points Probably successor is Serge Pelletier
(23 Oct 2011)
0-4 to 5-4
Lugano came back from 0-4 after 24 minutes to beat Ambri-Piotta 5-4 after overtime and shootout in Wednesday's only NLA game.
(13 Oct 2011)
Historic rosters:
Historic statistics:
Past results:
League standings:
Fast facts
season 2010-2011
According to Companion Kyiv President, the project of a new multi-national league is already aborted Read more»
IIHF allocated 28 tournaments for 2014, from Iceland to Korea. First ever participation for Hong Kong, Mexico's women and Polish women's U18. Read more»