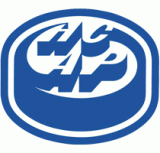 HC Ambrì-Piotta
Year of foundation: 1937
Colours: white, blue
Club status: active
Address: c/o ex stazione FFS
CH-6775 Ambrì
Phone: +41 (0)91 873 61 61
Fax: +41 (0)91 873 61 60
Email: info@hcap.ch
WWW: HC Ambrì-Piotta
Did you find any incorrect or incomplete information? Please, let us know.
Season 2004-2005
Current roster
season 2004-2005
* no longer in the club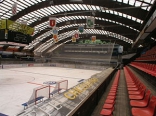 Adress: Pista Valascia
CH-6775 Ambrì
Phone: +41 (0)91 868 13 88
Capacity: 6500
Opened in: 1959
Retired numbers:
15 Dale McCourt
  8 Nicola Celio
19 Peter Jaks
Notable players:
NLB 1948, 1949, 1950, 1970
Schweizer Cup 1962
European Super Cup 1999
League winners:
from 1937 to present: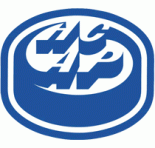 Stancescu suspended six games
The Disciplinary Court Judge Reto Steinmann suspended for six games Kloten Flyers forward Victor Stancescu for his check against Ambri_piotta John Gobbi in the championship game on January 19. A fine of 2,000 swiss francs has also been imposed.
(25 Jan 2013)
Cory Schneider at Spengler with Fribourg
Vancouver Canucks goalie Cory Schneider, currently at Ambri-Piotta with a lock-out contract, will play Spengler Cup with Fribourg Gotteron.
SC Bern confirmed club won't loan Roman Josi to Davos for the tournament
(18 Dec 2012)
Russian legends in Swiss hockey journey
Ambri celebatres their 75 anniversary this year. Sunday, 4 November the Swiss club will organize a charity game between Ambri legends and Russian Legends. An opportunity for Ambri fans to see their former Russian star Valery Kamensky. He will play on Ambri side. In Russian side fans have the opportunity to see legends like Aleksander Yakushev, Aleksej Kasatonov and Dmitry Kvartalnov. This game is only possible due the generosity of a Russian KHL sponsor and its president Dmitry Bosov. In this day Ambri will organize numerous activities for young kids like skills contest and games between Pee Wee players.
(25 Oct 2012)
Three Swiss clubs fired their coaches
In LNA 12 defeats in 14 games were enough to Ambri president. American coach Kevin Constantine was hired in October 2010 and had a contract until 2014. To replace Constantine, Ambri hired former Fribourg (and Ambri) coach, the Canadian Serge Pelletier. His first match will be tomorow against Biel.
LNB favorites HC Lausane fired former hockey legend John Van Boxmeer.  The 60-year-old Coach was in the club since 2009. The name of the future Coach will be announced in a few days. Colin Müller, former Zürich coach seems to have the bets in is favor. Also HC Thurgau fired its coach, Swiss-Canadian Alex Stein, in charge from November 2011, following poor results. Temporary coach will be former Stein´s assistant Emanuel Marbach
(22 Oct 2012)
Pacioretty quits Ambrì-Piotta
After 5 games and one goal with Swiss Ambrì-Piotta, American forward Max Pacioretty decides to come back in Canada to treat an elbow inflammation. Ambrì informed a Pacioretty comeback will depend on duration of lock out and possible absence of another import.
(16 Oct 2012)
Historic rosters:
Historic statistics:
Past results:
League standings:
Fast facts
season 2004-2005
According to Companion Kyiv President, the project of a new multi-national league is already aborted Read more»
IIHF allocated 28 tournaments for 2014, from Iceland to Korea. First ever participation for Hong Kong, Mexico's women and Polish women's U18. Read more»