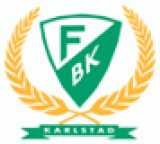 Did you find any incorrect or incomplete information? Please, let us know.
Season 2006-2007
Current roster
season 2006-2007
* no longer in the club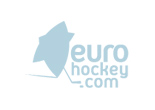 Adress: Löfbergs Lila Arena
Norra Infarten 78
651 08 Karlstad
Phone: +46 54-22 33 67
Capacity: 8647
Opened in: 2001
The ice hockey section started in 1956
Swedish champions 1981, 1986, 1988, 1997, 1998, 2002, 2006 and 2009
League winners:
from 1932 to present: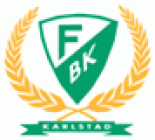 Max Görtz out of WJC
Max Görtz won't be able to play for Sweden in the WJC due to an upper body injury.
(22 Dec 2012)
Färjestad beats AIK
In today's only Elitserien game Färjestad beat AIK 2-1 in Hovet. Ville Lajunen scored the winner in overtime.
(16 Sep 2012)
European Trophy schedules
European Trophy announced today the schedule for the 2012/13 season. Find the complete fixture list here.
(12 Apr 2012)
Färjestad signs new contracts with coaches
Färjestad of Swedish Elitserien signed new 2-year contracts with head coach Leif Carlsson and his assistant coach Andreas Johanson.
(23 Mar 2012)
Färjestad defeated Djurgården
In the only game of the day in Elitserien Färjestad won 1-0 against Djurgården in an even game with chances on both ends. Patrik Lundh scored the only goal assisted by Mikael Johansson who made his 26th assist and is leading the league in assists. Fredrik Pettersson-Wentzel made 25 saves for the shutout when Christopher Nihlstorp was injured. Boxscore
(29 Jan 2012)
Sevc suspended two games
Färjestad's Martin Sevc has been suspended two games and has been fined 20 000 SEK for saying "you fucking gypsy" to an opponent.
(01 Nov 2011)
Frögren suspended three games
In a row of suspensions for tackles to the head in Elitserien Färjestad's Jonas Frögren is the latest player to be suspended. Frögren was suspended three games and fined 20 000 SEK after a tackle that gave Timrå's U20 star Max Friberg a concussion.
(24 Oct 2011)
Hyvönen suspended three games
Färjestad's Hannes Hyvönen has been suspended three games and fined 14 000 SEK after a elbow tackle against the head of Timrå's Per Hallin who suffered a concussion. This is one of many suspensions for tackles to the the head already so far in Elitserien this season.
(18 Oct 2011)
No Super-Six in St. Petersburg?
According to Swiss newspaper Südostschweiz, Super-Six tournament, scheduled in January was cancelled due to decline of HIFK Helsinki and Färjestad BK to partecipate. The tournament should replace Champions' League and former Super-Six but isn't organized by IIHF. Besides Scandinavian teams, also Swiss HC Davos, Czech Trinec, German Eisbären Berlin and Russian Salavat Ufa were invited
(16 Sep 2011)
Historic rosters:
Historic statistics:
Past results:
League standings:
Fast facts
season 2006-2007
According to Companion Kyiv President, the project of a new multi-national league is already aborted Read more»
On the 22nd of May the KHL staged the Closing Ceremony for 2012-13 season. During this celebration the heroes of the fifth Kontinental Hockey League season were presented with awards covering 23 different categories. ... Read more»