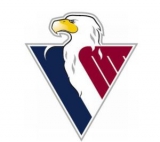 HC Slovan Bratislava
Short name: Slovan
Year of foundation: 1921
Colours: blue, white
Club status: active
Address: Odbojárov 9,
831 04 Bratislava
Phone: +421233335011
Fax: +421233335099
Did you find any incorrect or incomplete information? Please, let us know.
Season 2003-2004
* no longer in the club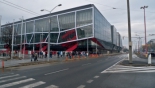 Adress: Odbojárov 9
Bratislava, Slovensko
Capacity: 9766
Opened in: 1940
from 1921 to 1939: 1. ČsŠK Bratislava
from 1939 to 1948: ŠK Bratislava
from 1948 to 1993: Slovan Bratislava
from 1993 to present: HC Slovan Bratislava
Czechoslovakian champions '79, '90
League winners:
from 1993 to 1993: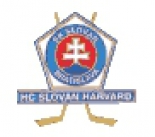 from 1996 to 1996: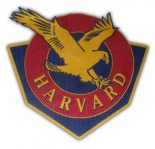 from 2000 to present: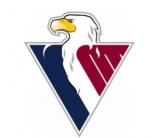 KHL cancels Višňovský's contract with Slovan Bratislava
As a new NHL Collective Bargaining Agreement has been ratified by both the clubs and NHLPA, all the players with a valid NHL contract are obliged to join their teams in pre-season training camps. A Slovak defender Ľubomír Višňovský did not like the idea at all and stated he wish to finish the 2012/13 season in the KHL team of Slovan Bratislava due to personal reasons. But his NHL employer, the New York Islanders, do not want to accept that and called Višňovský to arm repeatedly. As the 36-year old player was not willing to travel across the Atlantic Ocean anyway, the Islanders asked the KHL Board to cancel Višňovský's contract with Slovan and they succeeded. KHL commented the decision the league wants to follow the NHL - KHL Memorandum about respecting of players' contracts, but will keep negotiating with the Islanders about possible compromise.
(15 Jan 2013)
Slovan earns derby win against Lev
In Saturday's only KHL game, hosts Slovan Bratislava have defeated Czech rivals Lev Prague 2-1 (1-0, 1-1, 0-0). Now the Slovakians (50 pts) are three points ahead of Lev Prague. In their first ever meeting in November Slovan had won the derby with the same result in Prague.
(08 Dec 2012)
Yashkin appointed as new Slovan Executive Director
Former defender Alexei Yashkin was appointed as new Executive Director of Slovan Bratislava.
Yashkin played for Khimik Voskresensk and for Czech team Vsetin for 12 seasons. Slovan hopes that the Yashkin's knowledge of the Russian hockey will help team in its first season in KHL
(24 May 2012)
Donbas, LEV and Slovan officially admitted to KHL
President of the KHL Aleksandr Medvedev said that the clubs LEV Praha, Donbas Donets'k and Slovan Bratislava will play next season in the KHL
According to the gazeta.ru, the question of partecipation in next KHL of Avtomibilist Yekaterinburg and Vityaz Chekov, but with economic troubles will be examined in late May.
(17 May 2012)
Coaches move in Czech Republic and Slovakia
Former Avangard Omsk experienced Rostislav Cada is the new coach of Slovan Bratislava. Cada will lead Slovak team in its first season in KHL. LEV Poprad coach Radim Rulík won't follow the team's relocation in Prague. He signs with Extraliga runner up HC Kosice.
In Czech Republic, František Výborný leaves Ceske Budejovice and signs for Mlada Boleslav while Milan Vrzal left Sparta Praha coaching staff to take the lead of Stadion Litomerice in First Division
(05 May 2012)
European Trophy schedules
European Trophy announced today the schedule for the 2012/13 season. Find the complete fixture list here.
(12 Apr 2012)
HC LEV is moving to Prague, says Medvedev
HC LEV Poprad, the only Slovak KHL member, is going to Prague, Czech republic, for the 2012-13 season. That is what league president Alexander Medvedev announced on Monday. But according to his statement, the league won't be leaving the country, as Slovan Bratislava is going to enter the Russian-based circuit next season.
Since January, the HC LEV organization has faced speculation that it was going to move to the Czech capital. The club's management kept denying it for more than two months. But after Medvedev's meeting with Jan Musil, HC LEV's Executive Director, it now appears to be true, even though the Czech Ice Hockey Association has not agreed to it. Association President Tomáš Král said that they have not received any official notification of the club's moving to the Czech Republic yet.
(12 Mar 2012)
Russian Federation gives green light to Slovan
After a meeting in Moscow with Slovan Bratislava President Maroš Krajči, the Russian Hockey Federation has announced that it won't oppose the club's participation in the 2012-13 KHL season, provided it fulfills all entry requirements.
(06 Mar 2012)
Historic rosters:
Historic statistics:
Past results:
League standings:
According to Companion Kyiv President, the project of a new multi-national league is already aborted Read more»
On the 22nd of May the KHL staged the Closing Ceremony for 2012-13 season. During this celebration the heroes of the fifth Kontinental Hockey League season were presented with awards covering 23 different categories. ... Read more»