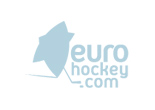 Frölunda HC
Year of foundation: 1930
Club status: active
Address: Frölunda Hockey Club
Box 12127
402 42 Göteborg
Phone: +46 (0)31 - 708 16 80
Fax: +46 (0)31 - 18 97 06
Email: kontakt@frolundaindians.com
Did you find any incorrect or incomplete information? Please, let us know.
Season 2005-2006
Current roster
season 2005-2006
* no longer in the club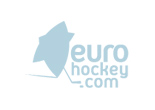 Adress: Frölundaborg
Slottsskogsgatan
414 76 Göteborg
Phone: +46 31-61 18 46
Capacity: 7670
Opened in: 1967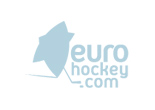 Adress: Scandinavium
402 21 Göteborg
Phone: +46 31-61 56 80
Capacity: 12044
Opened in: 1971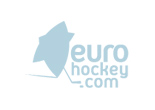 Adress: Wallenstamhallen
Scandinavium
412 51 Göteborg
Phone: +46 31-61 56 80
Capacity: 200
Opened in: 1987
Started playing ice hockey 1943. In the 1984 the hockey section left Västra Frölunda IF to form an own club.
from 1950 to 1984: Västra Frölunda IF
from 1984 to 2004: Västra Frölunda HC
from 2004 to present: Frölunda HC
Swedish champions 1965, 2003, 2005
League winners:
AIK missed chance to gain on playoff spot
AIK had the chance to close the gap to Brynäs who has the last playoff spot, but in today's only Elitserien game Frölunda won 5-3. The game was decided in the first period when Frölunda took a 3-0 lead.
(24 Feb 2013)
Roger Rönnberg - Robert Ohlsson will coach Frölunda next season
Sweden U20 coaching duo Roger Rönnberg and Robert Ohlsson will lead Frolunda in next Elitserien as headcoach and assistant respectively
Current assistant coach Christian Lechtaler will be the new Sport Director. Rönnberg and Ohlsson worked in Sweden U20 in last three season winning a gold and a silver medal at WJC
(16 Jan 2013)
Late winner for AIK
AIK took an important win away to Frölunda in the only Elitserien game today. Broc Little scored the game winner with 36 seconds left to play assisted by Kristian Huselius who made his first game for AIK. Box score.
(18 Dec 2012)
Frölunda second team to break agreement
Frölunda is the second of the Elitserien clubs after Modo to break the agreement between the clubs not to sign any NHL players to short time contracts during the lockout. After injuries on some key players Frölunda has signed a two-month contract with Colorado's Matt Duchene.
(03 Oct 2012)
European Trophy schedules
European Trophy announced today the schedule for the 2012/13 season. Find the complete fixture list here.
(12 Apr 2012)
Tolsa and Nilson suspended two games
Frölunda's Jari Tolsa has been suspended two games and fined 9 000 SEK for a hit to the head in the game against Djurgården. Djurgården's Marcus Nilson was suspended two games for hitting a linesman in the same game when trying to get to Tolsa after another he had hit another player. Both hits made Djurgården players leave the game with injuries but the disciplinary board judged the second one to be an accident.
(16 Jan 2012)
Toni Koivisto left Frölunda
Finnish striker Toni Koivisto left Frölunda despite one year left on his contract, after the parts terminated the contract by mutual agreement.
"We found this solution in complete agreement. This is hockey life - declared Koivisto at club website - sometimes there are no "feelings". But I really want to thank the fans for all the support." Koivisto played two season at Frölunda, scoring 15 goals and serving 11 assists in 71 games
(31 Oct 2011)
Frölunda wins Elitserien opener
Both goalies played well when Frölunda defeated Växjö Lakers 2-0. Martin Gerber made 36 saves, but was beaten once by a blueline shot by Christian Bäckman. Frölunda also added a late empty net goal and Dane Frederik Andersen saved 20 shots for a shutout in his first Elitserien appearance.
(13 Sep 2011)
Two more teams to the Red Bulls Salute
Frölunda Indians and Jokerit booked their tickets to the Red Bull Salute on Saturday as they won their respective games.
Frölunda beat KalPa 5-2 and Jokerit beat Slovan Bratislava 7-2.
(03 Sep 2011)
Historic rosters:
Historic statistics:
Past results:
League standings:
Fast facts
season 2005-2006
According to Companion Kyiv President, the project of a new multi-national league is already aborted Read more»
IIHF allocated 28 tournaments for 2014, from Iceland to Korea. First ever partecipation for Hong Kong, Mexico's women's and Poland's women's U18. Read more»