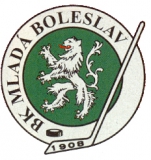 BK Mlada Boleslav
Year of foundation: 1908
Colours: green, black, white
Club status: active
Address: Na Vinici 31
293 01 Mladá Boleslav
Phone: +420 326 748 169
Fax: +420 326 734 037
Email: info@bkboleslav.cz
Did you find any incorrect or incomplete information? Please, let us know.
Season 2011-2012
Current roster
season 2011-2012
* no longer in the club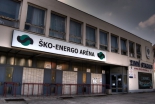 Adress: Na Vinici 31
293 01 Mladá Boleslav
Capacity: 4200
Opened in: 1956
One of the founding memebers of Czech Ice Hockey Association has spent most of his time in lower leagues and has slowly started to climb up from 2000 onwards. The club was promoted to 1. liga in 2002 and after many years on top of this division has finally earned promotion to Extraliga in 2008. Mladá Boleslav has entered history books for winning three straight relegation rounds, in 2008, 2009 and 2010.
from 1908 to present: BK Mlada Boleslav
Promotion to Extraliga in 2008
League winners:
from 1900 to 1900: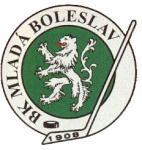 from 2012 to present: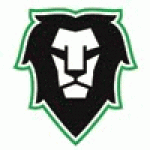 Coaches move in Czech Republic and Slovakia
Former Avangard Omsk experienced Rostislav Cada is the new coach of Slovan Bratislava. Cada will lead Slovak team in its first season in KHL. LEV Poprad coach Radim Rulík won't follow the team's relocation in Prague. He signs with Extraliga runner up HC Kosice.
In Czech Republic, František Výborný leaves Ceske Budejovice and signs for Mlada Boleslav while Milan Vrzal left Sparta Praha coaching staff to take the lead of Stadion Litomerice in First Division
(05 May 2012)
Big changes in Mladá Boleslav after its Extraliga relegation
As a reaction on the team's Extraliga relegation by Chomutov in the best-of-7 series, big changes occurred in Mladá Boleslav. Both coaches Petr Novák and Vladimír Hiadlovský has been resigned, the Sport Manager Milan Hnilička as well. Also all the players went through a personal interviews with the organization's top management. Regarding the Head Director of Mladá Boleslav Jan Plachý players were penalized with fines. "We need to get back to Extraliga and to reach it we need there people what would sliver themselves for the team," Plachý said to bkboleslav.cz
(01 May 2012)
Mlada Boleslav fires coach Jerabek
BK Mlada Boleslav, bottom team of Czech Extraliga, fired coach Vladimir Jerabek after eight losses from their 11 opening games of the season. The club sits bottom of the league with nine points. Current sports manager Milan Hnilicka takes over the charge of the first team with assistant coach Vladimir Hiadlovsky remaining in his position. Mlada Boleslav has finished last in all of their three Extraliga seasons so far, but saved themselves in relegation round every time.
(17 Oct 2011)
Start of Czech Extraliga postponed
Originally, Tipsport Extraliga would start this Friday, Sep 16, with seven games. Because of Yaroslavl jet crash all the first round games are postponed. "Jan Marek, Karel Rachůnek and Josef Vašíček were friends of many Czech Extraliga players. Their friends would be unable to attend Jan Marek's funeral if we will make them play hockey on Friday," Czech Extraliga head commisioner Stanislav Šulc said. New dates for the games is unknown, the clubs will arrange date of their 1st round games themselves.
The Czech top-level ice hockey competition will start on Sunday, Sep 18, with games of the second round.
(12 Sep 2011)
Mlada Boleslav wins battle for Extraliga
Mlada Boleslav won the decisive seventh game of Tipsport extraliga relegation series 4-1 and beat Usti nad Labem 4-3 in the series. Boleslav has won its third relegation series in a row, once again preventing the winner of 1. liga from promotion to the top division.
(17 Apr 2011)
Battle for Extraliga goes down to seventh game
The qualification series for a place in next season's Tipsport extraliga will be decided in the last seventh game on Sunday. Mlada Boleslav squandered a 3-1 lead in the series and after today's game, which 1. liga champion Usti nad Labem won 3-2, the series is tied after six games.
(15 Apr 2011)
Historic rosters:
Historic statistics:
Past results:
League standings:
Fast facts
season 2011-2012
According to Companion Kyiv President, the project of a new multi-national league is already aborted Read more»
IIHF allocated 28 tournaments for 2014, from Iceland to Korea. First ever partecipation for Hong Kong, Mexico's women's and Poland's women's U18. Read more»