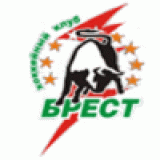 HK Brest
Name in original language: Брестский хоккейный клуб
Year of foundation: 2001
Colours: red,white,yellow,black
Club status: active
Address: Ul. Moskovskaya 151
Phone: +375 42-96-00
Fax: +375 42-96-00
Email: XK_brest@tut.by
WWW: HK Brest
Did you find any incorrect or incomplete information? Please, let us know.
Season 2011-2012
Current roster
season 2011-2012
* no longer in the club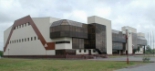 Adress: Moskovskaya 151
Brest
Phone: +375 162 42 91 86
Capacity: 2000
Opened in: 2000
from 2001 to present: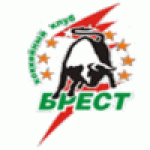 Brest can return to its ice
HK Brest can play the remaining 21 games of Belarusian Open League at the Brest Ice Palace.
After the decision of the disciplinary committee of 16 January 2013 on the rescheduled matches of the fifth and sixth rounds to other arenas due to unsuitableness of ice surface, the club and the Ice Palace have taken the necessary measures on the basis of inspection of Belarus Federation representatives.
(25 Jan 2013)
Belarusian Federation bans Brest Ice Palace
HK Brest lost the right to play in the Brest ice palace and was fined by Belarusian Federation due the poor quality of ice with a rough surface, the insufficient marking of the lines on ice - in some cases non-existent - the levels of air pollution by exhaust gases. Furthermore, referees and staff of visiting teams have repeatedly drawn attention to the leaders of the Ice Palace on the above drawbacks.
However, despite assurances from the leaders of HK Brest to eliminate the drawbacks to January 10, the further games show the failure to properly prepare the ice arena for the championship matches.
Thus, the Disciplinary Committee decided to fine the club and to postpone the next two home games of Open League and to transfer the following ones to other arenas.
(17 Jan 2013)
Historic rosters:
Historic statistics:
Past results:
League standings:
Fast facts
season 2011-2012
According to Companion Kyiv President, the project of a new multi-national league is already aborted Read more»
IIHF allocated 28 tournaments for 2014, from Iceland to Korea. First ever participation for Hong Kong, Mexico's women and Polish women's U18. Read more»