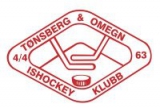 Tønsberg Vikings
Name in original language: Tønsberg og Omegn IH
Year of foundation: 1963
Colours: red, white, black
Club status: active
Address: Tønsberg og Omegn Ishockey Klubb
Stadion 12
3111 Tønsberg
Phone: +47 90 72 75 71
Email: Roar.Berg@maritim.no
Did you find any incorrect or incomplete information? Please, let us know.
Season 2011-2012
* no longer in the club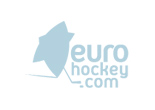 Adress: Stenmalen, Tønsberg
Phone: +47 3331 2585
Capacity: 500
Opened in: 1995
from 1990 to present: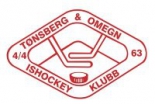 GET ligaen qualification scheduled
On March 8, GET ligaen qualification gets underway with four teams battling for two spots in next year´s elite Norwegian ice hockey league. Two bottom teams from GET ligaen - Manglerud Star and Frisk Asker - face the best duo of 1. divisjon - Tønsberg and Comet Halden in a double round robin competition.
(05 Mar 2012)
Historic rosters:
Historic statistics:
Past results:
League standings:
According to Companion Kyiv President, the project of a new multi-national league is already aborted Read more»
IIHF allocated 28 tournaments for 2014, from Iceland to Korea. First ever participation for Hong Kong, Mexico's women and Polish women's U18. Read more»