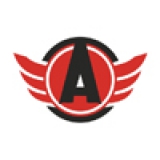 Avtomobilist Yekaterinburg
Name in original language: Автомобилист Екатеринбург
Year of foundation: 2006
Colours: red,white
Club status: active
Address: ul.Bolshakova, 90
Yekaterinburg
Phone: +7 (343) 214-86-12
Fax: +7 (343) 214-86-12
Email: avto-ek3@mail.ru
Did you find any incorrect or incomplete information? Please, let us know.
Season 2012-2013
This club in 2012-2013: KHL
Current roster
season 2012-2013
* no longer in the club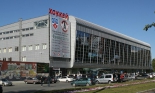 Adress: ul.Bolshakova, 90
620144 Ekaterinburg
Phone: +7 343 214-86-17
Web: www.krk-uralec.ru
Capacity: 5570
Opened in: 1970
from 2006 to present: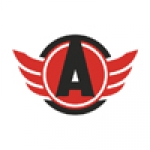 Avtomobilist signs new headcoach and GM for next season
Anatoli Yemelin will coach Avtomobilist Yekaterinburg next season as announced by Governor of Sverdlovsk region Evgeny Kuyvash. "It is necessary to have the most ambitious goals for our team for next season - said Kuywash - "For this, we invited one of the most authoritative experts in hockey, along with new GM Leonid Weissfeld. We hope that this team of professionals will be able to bring our club to the playoffs next season."
Yemelin coached Lada Togliatti, Amur Khabarovsk amd from 2009 Metallurg Novokuznetsk. Also Leonid Weissfeld worked as GM at Metallurg from 2010
(11 Mar 2013)
Amur take lead in Nadezhda Cup series
In the only KHL game on Sunday Amur Khabarovsk beat Avtomobilist Yekaterinburg with 3-0 (0-0, 2-0, 1-0) at home to turn the Nadezhda Cup semi final series between the two teams into Amur's favour - they have a 2-1 lead now.
(10 Mar 2013)
Avtomobilist fires coach Shayanov
Another KHL team decides to change coach. Last-standing Avtomobilist Yekaterinburg fires headcoach Andrei Shayanov after just four victories in 20 games. Officially the club has not commented the information on its website, but the same Shayanov confirmed it in a press release
(28 Oct 2012)
Andrei Shayanov will coach Avtomobilist
Former Kazakhstan and Barys Astana head coach Andrei Shayanov was named new head coach of KHL Avtomobilist Yekaterinburg
(20 Jun 2012)
Avtomobilist will continue to play in KHL
with 11 votes in favour and 8 against the KHL commission voted to keep Avtomobilist Ekaterinburg in the KHL in the upcoming season. Deputy chief of governor of the Sverdlovsk region, Ilya Ananiev said Governor Evgeny Kuyvashev held talks with business entities that are willing to contribute financially.
(21 May 2012)
Game n° 1000 for Andrei Subbotin
Defeat 3-6 against Metallurg Magnitogorsk marked game number 1.000 in Russian League for Avtomobilist Ekaterinburg captain Andrei Subbotin. He scored momentary 2-2 on power play.
Subbotin, 38, debuted in 1988 with Avtomobilist Sverdlovsk (Soviet name for Ekaterinburg), then played for Avangard Omsk, Sibir Novosibirsk and Lokomotiv Yaroslavl.
(11 Dec 2011)
Ilya Byakin resigns from Avtomobilist
Soviet Hall of Famer Ilya Byakin resigned as Avtomobilist Ekaterinburg head coach. Also Sergei Mylnikov and Aleksandr Bezrodnov left their positions. Interim coach will be former head coach Andrei Martemiyanov, currently serving as one of Byakin's assistants, while the club is looking for a new coach.
(25 Nov 2011)
Andrei Martemiyanov is new Avtomobilist Assistant coach
Former Rubin Tyumen assistant coach Andrei Martemiyanov was appointed as new Avtomobilist Ekaterinburg coach, replacing Sergei Gomolyako, resigned and get in Metallurg Magnitogorsk staff.
Martemiyanov, 48, already worked in Avtomobilist as assistant coach from 2007 to 2009
(14 Oct 2011)
Ilya Byakin named new coach of Avtomobilist Ekaterinburg
Former Edmonton and San Jose defender Ilya Byakin is the new coach of Avtomobilist Ekaterinburg. Byakin, an Ekaterinburg native, played 109 games for Soviet Union/Russia and was inducted into the Russian and Soviet Hockey Hall of Fame in 1988. As coach we worked for Krylya Sovetov, CSKA and HC MVD
(21 Jun 2011)
Historic rosters:
Historic statistics:
Past results:
League standings:
Fast facts
season 2012-2013
Avtomobilist Yekaterinburg parcitipates in season 2012-2013: KHL
According to Companion Kyiv President, the project of a new multi-national league is already aborted Read more»
IIHF allocated 28 tournaments for 2014, from Iceland to Korea. First ever participation for Hong Kong, Mexico's women and Polish women's U18. Read more»