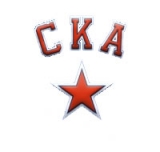 SKA St. Petersburg
Name in original language: СКА Санкт-Петербург
Year of foundation: 1946
Colours: red,blue
Club status: active
Address: 16, liter A, building 2, Dobrolyubova avenue, Saint Petersburg, Russia, 197198
Phone: +7(812) 960-15-80
Fax: +7(812) 960-15-82
Email: office@hc-ska.ru, pressa@hc-ska.ru (Press Office), pr@hc-ska.ru (Public Relations)
WWW: SKA St. Petersburg
Did you find any incorrect or incomplete information? Please, let us know.
Season 2012-2013
This club in 2012-2013: KHL
Current roster
season 2012-2013
* no longer in the club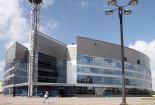 Adress: Prosp. Pyatiletok, dom. 1, Lit. A
193318 Saint Petersburg
Phone: +7 (812) 718-66-20
Email: e-mail@newarena.spb.ru
Capacity: 12300
Opened in: 2000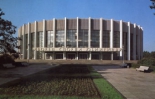 Adress: pr Dobrolyubova, 18, lit. А
197198 St.Petersburg
Phone: +7 (812) 702 36 05
Email: ubarena@mail.ru
Web: www.yubi.ru
Capacity: 7012
Opened in: 1967
from 1946 to 1948: DO Leningrad
from 1948 to 1953: LDO Leningrad
from 1953 to 1957: ODO Leningrad
from 1957 to 1959: SKVO Leningrad
from 1959 to 1991: SKA Leningrad
from 1991 to present: SKA St. Petersburg
Spengler Cup: 1970, 1971, 1977
League winners:
from 1946 to 1946: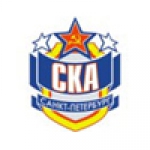 from 2011 to present: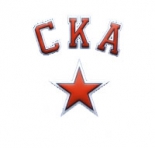 Jukka Jalonen new SKA head coach
Finnish national team coach Jukka Jalonen was confirmed by KHL club SKA St. Petersburg as their new head coach. His contract with the club has already been signed and is valid from 1 December 2012. He is the substitute for Czech coach Milos Riha who was fired on Sunday.
(29 Nov 2012)
Patrick Thoresen and Trine Martens won Gullpucken
SKA forward Patrick Thoresen won the Norwegian Gullpucken (The Golden Puck). This award is given to the best Norwegian hockey player following performances for his club and the national team. At the last World Champioship Thoresen finished second in the list of top scorers in the tournament and was named in Tournament All Team. Thoresen won Gullpucken also in the 2008-09 season. "It's great to receive such a prestigious award. In Norway there are many great players, so the choice wasn't simple" Thoresen commented. Vålerenga and Norway national team forward  Trine Martens won the award in women category
(06 Nov 2012)
KHL games in USA cancelled
KHL has cancelled the two Dynamo Moscow vs SKA St. Petersburg games in Brooklyn January 20-21. The games will be played in Russia.
(26 Oct 2012)
SKA with a 2-0 against Sibir
SKA St. Petersburg was the dominating side today in the only KHL game but Sibir Novosibirsk didn't leave their offense score too many easy goals and so it was super star Ilya Kovalchuk who opened the score at 24:26. Shortly afterwards Alexander Kucheryavenko decided the match with the 2-0 for the hosts who extended their winning streak once more.
(18 Oct 2012)
Five-games suspension for Svitov
Salavat Yulayev forward Alexander Svitov was banned for five games for rough play against SKA forward Maxim Afinogenov. Svitov caused Afinogenov a leg injury in the third period of 27 september game and was fined with a major penalty
(29 Sep 2012)
SKA St. Petersburg and Toros Neftekamsk win pre-season tournaments
The President of Kazakhstan Cup came at the right time for KHL participants SKA St. Petersburg. With four wins in four games they dominated the tournament. Other KHL teams that played in the cup were Barys Astana and Yugra Khanty-Mansiysk along with the most traditional Kazakh team Kazzinc-Torpedo Ust-Kamenogorsk and a "B" version of the Kazakh national team.

Already yesterday the Lada Cup ended. In a tournament of four VHL teams Toros Neftekamsk won the final 2-1 against HC Sarov. The other two participants were Lada Togliatti and Dizel Penza. Lada won the game for the 3rd place 3-0 against Dizel. A detailed overview you can find here.
(13 Aug 2012)
Timchenko elected new KHL Chairman of the Board
SKA St. Petersburg President Gennadi Timchenko - one of the richest businessmen in Russia with a fortune estimated in 9.1 billion dollars - was elected Chairman of the Board of Directors of KHL replacing Vyacheslav Fetisov.
- I am truly glad that I can be useful to the Russian hockey. In five years the League has achieved great success and brought together in its ranks not only Russian but also foreign clubs. I hope that my extensive experience in business, enthusiasm, professional attitude will help to raise the KHL and the Russian ice hockey to an even higher level of quality - said Timchenko.
(10 Jul 2012)
KHL games in USA
SKA and Dynamo will play two KHL games in New York at the Barclays Center January 19 and 20.
(26 Jun 2012)
SKA names minor teams coaches
SKA St. Petersburg announces the coaches of its controlled teams: in VHL' VMF St. Petersburg the new coach is Anatoli Semyonov, last two seasons at MHL Silver Lions. Assisatent coach will be Andrei Andreyev, also coming from Silver Lions. Ilya Gorbushin will coach MHL's SKA 1946
(05 Jun 2012)
Maxim Sokolov sets a new record
Playing 45 minutes in his first seasonal game against Ak Bars Kazan, SKA St. Petersburg goalie Maxim Sokolov sets a new record in Russian hockey: he is the first goalie playing for 21 seasons. Aleksandr Pashkov and Yuri Shundrov played 20 seasons, legendary Vladislav Tretiak for 16. Sokolov, 40, debuted in 1992-93 for same SKA, playing also for Severstal, Avangard and Metallurg Nk. For Russian national team he played in six World Championships and in 2006 Winter Olympics in Turin.
(01 Feb 2012)
Historic rosters:
Historic statistics:
Past results:
League standings:
Fast facts
season 2012-2013
SKA St. Petersburg parcitipates in season 2012-2013: KHL
According to Companion Kyiv President, the project of a new multi-national league is already aborted Read more»
IIHF allocated 28 tournaments for 2014, from Iceland to Korea. First ever participation for Hong Kong, Mexico's women and Polish women's U18. Read more»