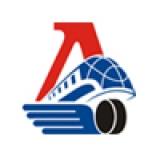 Lokomotiv Yaroslavl
Name in original language: Локомотив Ярославль
Year of foundation: 1959
Colours: red, white, blue
Club status: active (Lokomotiv Yaroslavl booked out of 2011-12 KHL season after its plane crash at September 2011. Will play again from 2012-13. More info in "History" tab of club's profile.)
Address: ul. Gagarina, 15
Yaroslavl 150023
Phone: +7 (4852) 40-71-02
Email: loko@yar.ru
WWW: Lokomotiv Yaroslavl
Did you find any incorrect or incomplete information? Please, let us know.
Season 2011-2012
Current roster
season 2011-2012
* no longer in the club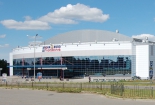 Adress: ul. Gagarina, 15
Yaroslavl 150023
Phone: +7 (4852) 40-70-30
Email: loko@yar.ru
Capacity: 9000
Opened in: 2001
from 1950 to 1955: Lokomotiv Yaroslavl
from 1955 to 1956: Spartak Yaroslavl
from 1956 to 1959: Khimik Yaroslavl
from 1959 to 1963: HC YMZ
from 1963 to 1964: Trud Yaroslavl
from 1964 to 1965: Motor Yaroslavl
from 1965 to 2000: Torpedo Yaroslavl
from 2000 to present: Lokomotiv Yaroslavl
from 2000 to present: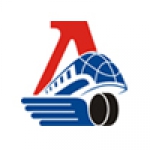 Yaroslavl abandon VHL
Lokomotiv Yaroslavl announces club won´t allign a team in next VHL, even if retains its membership in the League. "We express our sincere thanks to all the staff of the VHL for giving our club the opportunity to participate in the Leaqgue after the tragedy. Your support was a significant contribution to the formation of young players - said in a letter Lokomotiv management
(25 Apr 2013)
Sergei Nikoleav passed away
After a long illness former coach Sergei Nikolaev died at 68. Nikolaev was the coach of Torpedo Yaroslavl (former Lokomotiv name) when the team was promoted in Russian Super League for the first time in 1983-84 season. Nikolaev coached Yaroslavl from 1980/81 to 1989/90 and from 1992/93 to 1995/97.
He worked also at Severstal (1996-1997), Metallurg Novokuznetsk (1998-2000, 2006-2007), Kristall Saratov(2000), Salavat Yulaev (2000-2003) and Sibir(2004-2005)
(15 Mar 2013)
Kulikov out, Denisov in
CSKA Moscow defender Denis Denisov will replace injured Dmitri Kulikov (lokomotiv Yaroslavl) in Russian team partecipating in next Karjala Cup.
(30 Oct 2012)
Dinamo Riga wins LDZ Kauss
In the final of LDZ Kauss on Wedneseday the Latvian hosts Dinamo Riga won against their KHL rivals Lokomotiv Yaroslavl with 3-1 in Arena Riga. Just one day earlier Lokomotiv had won the last group match between the two teams with 4-1. Finnish SM-liiga side Espoo Blues took the third place after defeating Atlant Mytischy 3:2 in the shootout. The following awards were given to the best players of LDZ Kauss.

Tournament MVP: Karsums (Riga); Best Goalie: Jučers (Riga), Best Defender: Vishnevsky (Atlant), Best Forward: Kalyuzhny (Lokomotiv)
(30 Aug 2012)
Jan Marek honoured in Magnitogorsk and Prague
Czech forward Jan Marek, died in Lokomotiv Yaroslavl's plane crash, had his jersey #15 retired by Metallurg Magnitogorsk during a ceremony at Romazan Tournament, currently helding at Metallurg Arena. Marek played in Magnitogorsk from 2006 to 2010.
In Prague, the City Council decided to dedicate a street to the three Czech players died in the crash: along with Marek, also Karel Rachunek and Josef Vasicek will have a street with their name
(29 Aug 2012)
Lokomotiv game cancelled
Today's pre-season game EHC Visp-Lokomotiv Yaroslavl was cancelled beacues Visp had eight injured or ill players.
(12 Aug 2012)
HV71 retires Liv's jersey #1
January 10, before the game against Timrå IK, HV71 will retire Stefan Liv's jersey #1.
Liv was one of the victims of the Lokomotiv tragedy.
He played 569 Elitserien games for HV71 and 140 games for Team Sweden.
(16 Dec 2011)
Lokomotiv Yaroslavl shines in VHL debut
Lokomotiv Yaroslavl won its first ever game in VHL, where they will play this season due to the board of director's decision. Dmitri Maltsev, Oleg Yashin, Kirill Kapustin, Daniil Erdakov, Alexei Kruchinin lead Yaroslavl to 5-1 win over Neftyanik Almetievsk, who answered with lonely goal by Rustem Shangaraev. Lokomotiv will play once time at home against all West conference teams, and one game away against the East teams. Yaroslavl renounced their rights to guaranteed playoff-spot this season, that's why teams in the West will be sorted in standings by a percentage of winning points, except first two, who will be the division's winners.
(12 Dec 2011)
Czech national team retires the jersey numbers of Rachůnek, Marek and Vašíček
From the next season you will never see again a Czech national team player wearing any of the numbers 4, 15 or 63 on the jersey. These numbers were worn by Karel Rachůnek, Jan Marek and Josef Vašíček, men who died in the Yaroslavl plane crash in September 2011. The last chance to see their numbers on the Czech national team jerseys is during this season, when all the Czech players will wear them on the front side of the jersey as a remember of the tragical death of former Czech national team players.
(03 Nov 2011)
Lokomotiv veterans will play charity match
On November 9, Yaroslavl Arena 2000 will held a charity match between Lokomotiv Yaroslavl veterans and an All Stars team, promoted by the KHL players' association.
All the money raised will give to charity for the families of players died in plane accident
The veterans will allign famous former players as Dmitri Krasotkin, Egor Podomatsky, Andrei Kovalenko, Sergei Nemchinov and Vyacheslav Butsaev. For the team "Stars" will perform Valery Kamensky, Aleksei Kasatonov, Ravil Yakubov and Maksim Mikhailovsky among the others
(25 Oct 2011)
Historic rosters:
Historic statistics:
Past results:
League standings:
Fast facts
season 2011-2012
According to Companion Kyiv President, the project of a new multi-national league is already aborted Read more»
IIHF allocated 28 tournaments for 2014, from Iceland to Korea. First ever participation for Hong Kong, Mexico's women and Polish women's U18. Read more»