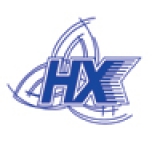 Neftekhimik Nizhnekamsk
Name in original language: Нефтехимик Нижнекамск
Year of foundation: 1968
Colours: Blue, light blue, white
Club status: active
Address: Hockey Club Neftekhimik
ul.Studencheskaya, 11
423570, Nizhnekamsk
Phone: +7 (8555) 368616
Fax: +7 (8555) 368461
Email: pressa@hcneftekhimik.ru
Did you find any incorrect or incomplete information? Please, let us know.
Season 2013-2014
This club in 2013-2014: KHL
Current roster
season 2013-2014
* no longer in the club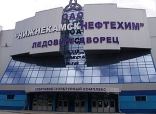 Adress: CKK Neftekhimik
30 Let Pobedi
423570, Nizhnekamsk

Email: oaonknh@mail.ru
Capacity: 5500
Opened in: 2005
Tampere Cup 2002
Lada Cup 2007
Governor of Moscow Region Cup 2007
League winners:
from 1968 to present: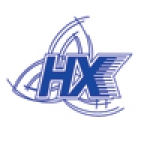 Neftekhimik ends farm agreement with Dizel Penza
Neftekhimik Nizhnekamsk announces VHL Dizel Penza is no longer the club farm team: "We have worked more than one season with Dizel and the collaboration was mutually beneficial: our young players gained experience playing in VHL and Dizel had at its disposal some players can really help the team. In November, we had some disagreements, and we decide to terminate the agreement on sports cooperation by mutual consent. Currently we are negotiating with the Izhstal Izhevsk to sending our players there. Geographically is the close, so we will pay more attention to our players" said Neftekhimik Director Vladimir Storonkin
(30 Nov 2012)
Aleksandr Smirnov becomes Severstal senior coach
Aleksandr Smirnov, 48, is the new Severstal Cherepovets' senior coach. Resigned from Neftekhimik Nizhnekamsk in mid-November, Smirnov, coached Severstal in the last two seasons. Dmitri Kvartalnov is head coach of Severstal.
(11 Dec 2011)
Metallurg Magnitogorsk game anticipated
Due to Christmas events in the Arena-Metallurg, KHL game Metallurg Magnitogorsk - Neftekhimik Nizhnekamsk originally scheduled for January 3 will be played on December 30
(07 Dec 2011)
Ravil Yakubov gets into Neftekhimik staff
Former Dynamo Moscow head coach Ravil Yakubov was called by new Neftekhimik Nizekamsk headcoach Vladimir Golubovich as assistant coach. "When Vladimir called, I accepted without hesitation - said Yakubov - In the past year I have had only one offer from a MHL club but my priority always was to work in KHL".
(21 Nov 2011)
Neftekhimik changes coach
Neftekhimik Nizhnekamsk signed Vladimir Golubovich as new head coach after the resignation of Aleksandr Smirnov.
Vladimir Golubovich, 57, coached Avangard Omsk, Sibir Novosibirsk, Latvian Metalurgs Liepaja and last season Torpedo Nizhny Novgorod. He was already on Neftekhimik's bench during 2000-2001 season. Neftekhimik is currently 5th in KHL Kharlamov Division
(17 Nov 2011)
Historic rosters:
Historic statistics:
Past results:
League standings:
Fast facts
season 2013-2014
Neftekhimik Nizhnekamsk parcitipates in season 2013-2014: KHL
According to Companion Kyiv President, the project of a new multi-national league is already aborted Read more»
IIHF allocated 28 tournaments for 2014, from Iceland to Korea. First ever participation for Hong Kong, Mexico's women and Polish women's U18. Read more»