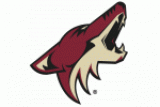 Phoenix Coyotes
Year of foundation: 1972
Colours: dark red, black, white
Club status: active
Address: 6751 North Sunset Boulevard, #200
Glendale, AZ 85305
Phone: +1 623 772 3200
Fax: +1 623 872 2000
Did you find any incorrect or incomplete information? Please, let us know.
Season 2011-2012
This club in 2011-2012: NHL
Current roster
season 2011-2012
* no longer in the club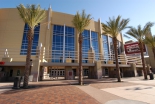 Adress: 9400 West Maryland Avenue,
Glendale, Arizona 85305
Capacity: 17534
Opened in: 2003
Founded in 1972 in Winnipeg, Manitoba as Winnipeg Jets. Joined NHL in 1979. Due to financial problems, the club was moved to Phoenix, Arizona in 1996 and renamed Phoenix Coyotes. In 2009, Coyotes filed for bankruptcy and are currently owned by the NHL.
from 1996 to 1996: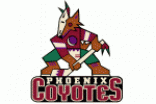 from 2003 to present: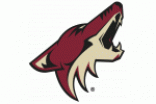 Torres takes 25 games suspension
Phoenix Coyotes forward Raffi Torres has been suspended 25 games for his hit to the head of Chicago forward Marian Hossa during Playoffs quarter finals Game 3.
Hossa was briefly hospitalized and missed Game 4, and has been ruled out for Game 5.
(21 Apr 2012)
NHL fines Torres, Del Zotto and Kopecky
Phoenix Coyotes forward Raffi Torres has been fined $2,500 by the NHL for a hit on defenseman Jan Hejda during second period in Colorado Avalanche's 3-2 over the Coyotes
Also New York Rangers defenseman Michael Del Zotto and Florida Panthers forward Tomas Kopecky were also both fined $2,500 for their altercation in the Rangers' 4-1 win Friday night.
(01 Jan 2012)
Historic rosters:
Historic statistics:
Past results:
League standings:
Fast facts
season 2011-2012
Phoenix Coyotes parcitipates in season 2011-2012: NHL