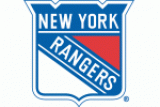 New York Rangers
Year of foundation: 1926
Club status: active
Address: NEW YORK RANGERS HOCKEY CLUB
2 Pennsylvania Plaza
New York, N.Y. 10121
Phone: +1 212 465 6000
Email: newyorkrangers@thegarden.com
Did you find any incorrect or incomplete information? Please, let us know.
Season 2012-2013
This club in 2012-2013: NHL
Current roster
season 2012-2013
* no longer in the club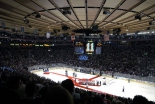 Adress: 4 Pennsylvania Plaza (8th Avenue & 33rd Street),
Manhattan, New York City,
New York 10001
Capacity: 18200
Opened in: 1968
One of the oldest teams in the NHL. Joined the league in 1926 and are part of the Original Six. First NHL club in United States to win Stanley Cup in 1928.
Notable players:
from 1978 to present: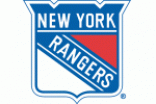 Rangers wins the NHL Winter Classic
The New York Rangers won the NHL Winter Classic outdoor game against the Philadelphia Flyers 3-2. The game was played in front of 46,967 spectators at the Citizens Bank Park in Phildelphia. The Flyers had a 2-0 lead but Rangers came back by two goals by Mike Rupp and a game winning goal by Brad Richards. Henrik Lundqvist did a great game in the Rangers\\\' goal and saved a penalty shot with 20 seconds left to play.
(03 Jan 2012)
NHL fines Torres, Del Zotto and Kopecky
Phoenix Coyotes forward Raffi Torres has been fined $2,500 by the NHL for a hit on defenseman Jan Hejda during second period in Colorado Avalanche's 3-2 over the Coyotes
Also New York Rangers defenseman Michael Del Zotto and Florida Panthers forward Tomas Kopecky were also both fined $2,500 for their altercation in the Rangers' 4-1 win Friday night.
(01 Jan 2012)
New York Rangers to visit EV Zug
New York Rangers will play an exhibition game against EV Zug at Bossard Arena on Monday, October 3.
(01 Jul 2011)
Historic rosters:
Historic statistics:
Past results:
League standings:
Fast facts
season 2012-2013
New York Rangers parcitipates in season 2012-2013: NHL
According to Companion Kyiv President, the project of a new multi-national league is already aborted Read more»
IIHF allocated 28 tournaments for 2014, from Iceland to Korea. First ever participation for Hong Kong, Mexico's women and Polish women's U18. Read more»