 Les Rapaces de Gap
Short name: Gap
Name in original language: Les Rapaces de Gap Hautes-Alpes
Nickname: Les Rapaces
Year of foundation: 1937
Colours: blue,yellow
Club status: active (Due to icerink recostruction, Gap plays 2011-12 season in Marseille)
Address: Patinoire Brown-Ferrand
La Blâche
05 000 Gap
Phone: +33 04 92 53 71 11
Fax: +33 04 92 53 98 48
Email: gaprapaces@wanadoo.fr
Did you find any incorrect or incomplete information? Please, let us know.
Season 2001-2002
Current roster
season 2001-2002
* no longer in the club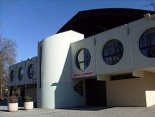 Adress: Patinoire Brown-Ferrand
La Blache BP 37
05 000 Gap
Phone: +33 04 92 51 22 65
Capacity: 2000
Opened in: 1955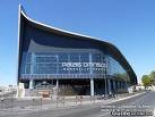 Adress: Palais Omnisports Marseille Grand-Est
12 Boulevard Fernand Bonnefoy
13010 Marseille
Phone: +33 04.91.16.52.70
Capacity: 5600
Opened in: 2009
Champion de France: 1977,1978.
Coupe des As: 1986.
Champion de France D1: 1996, 2009
League winners:
from 2011 to present: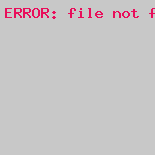 President of Gap resigns
Georges Obninsky who has been President of Gap for the past 12 years has resigned from the club, "officially" saying its because he wants to devote his time to his professional career however its been rumoured his disagreements with the cities Mayor, Roger Didier, played in role in Obninsky leaving. Its unclear who will replace him but more will follow when the club holds their press conference.
(23 Oct 2012)
Historic rosters:
Historic statistics:
Past results:
League standings:
Fast facts
season 2001-2002
According to Companion Kyiv President, the project of a new multi-national league is already aborted Read more»
IIHF allocated 28 tournaments for 2014, from Iceland to Korea. First ever participation for Hong Kong, Mexico's women and Polish women's U18. Read more»