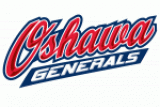 Oshawa Generals
Year of foundation: 1937
Colours: Red, white, blue
Club status: active
Address: 99 Athol Street E
Oshawa, ON
L1H 1J8
Phone: +1 (905) 433-0900
Fax: +1 (905) 433-0868
Email: tleone@oshawagenerals.com
WWW: Oshawa Generals
Did you find any incorrect or incomplete information? Please, let us know.
Season 2001-2002
This club in 2001-2002: OHL
Current roster
season 2001-2002
* no longer in the club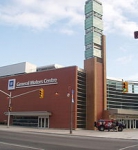 Adress: 99 Athol Street East
Oshawa, Ontario, L1H 1J8
Phone: +1 905-438-8881
Capacity: 5113
Opened in: 2006
The Generals have two distinct eras in their history. The original Generals operated from 1937 to 1953. The team went on a hiatus from 1953 to 1962 due to a fire at the Hambly Arena. The team was resurrected in 1962.
from 1937 to present: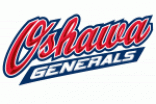 Historic rosters:
Historic statistics:
Past results:
League standings:
Fast facts
season 2001-2002
Oshawa Generals parcitipates in season 2001-2002: OHL
According to Companion Kyiv President, the project of a new multi-national league is already aborted Read more»
IIHF allocated 28 tournaments for 2014, from Iceland to Korea. First ever participation for Hong Kong, Mexico's women and Polish women's U18. Read more»