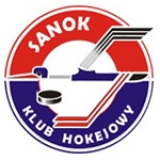 KH Sanok
Name in original language: Ciarko KH Sanok
Year of foundation: 1958
Colours: red, white, blue
Club status: active
Address: ul. Królowej Bony 4
38-500 Sanok
Phone: +48 013 46 59 151
Fax: +48 013 46 59 152
WWW: KH Sanok
Did you find any incorrect or incomplete information? Please, let us know.
Season 2012-2013
Current roster
season 2012-2013
* no longer in the club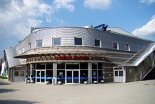 Adress: Królowej Bony 4
Sanok, Poland

Phone: +48 (0-13) 4630442
Capacity: 3000
Opened in: 2006
Retired Numbers:
07 - Piotr Milan
17 - Jan Paszkiewicz
Notable players:
from 1958 to 1960: RKS Sanoczanka
from 1960 to 1991: Stal Sanok
from 1991 to 1999: STS Sanok
from 1999 to 2001: SKH Sanok
from 2001 to present: KH Sanok
from 1899 to present: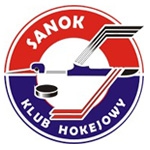 JKH Jastrzębie wins Polish Cup
JKH GKS Jastrzębie win its first ever title - the 2012 Polish Cup - beating 4-2 favourite and current tile holder KH Sanok, in front of 3.500 spectators in the Sanok Arena.
In very interesing semifinals, JKH GKS Jastrzebie won 4-3 in overtime against GKS Tychy and KH Sanok in shoot-out won 5-4 against Comarch Cracovia.
Review all Polish Cup stats on eurohockey.com!|

Tournament awards:
Best goalie: Kamil Kosowski (Jastrzebie)
Best defender: Pavel Mojžíš (Sanok)
Best forward: Richard Kral (Jastrzebie)
(30 Dec 2012)
Lockout a marketing chance for small leagues?
In recent weeks many NHLers found their way to the leagues in Europe but most of them concentrated on the traditional hockey super powers like Russia, Sweden, Finland, Switzerland, Germany etc (1st and 2nd tier). After recent signings of Dustin Jeffrey (Tilburg Trappers, Netherlands) and Wojtek Wolski (KH Sanok, Poland) maybe more players use the lockout to make advertising for the fastest team sport on earth.
(06 Oct 2012)
Polish Federation names coaches' staff
During the last meeting of Polish Ice Hockey Federation, the Board named the coaches' staff, excepted the head coach that will be nominated later. The national team assistents will be Marek Ziętara and Jacek Płachta. Both coached in last Polish League: Zietara at MMKS Podhale Nowy Targ and Plachta at champion KH Sanok.
Jarosław Morawiecki will be the new coach of U20 team, Tomasz Demkowicz of the U18 team and Marek Kozyra will lead women team.
(11 Jul 2012)
Sanok Polish champion
Ciarko PBS Bank Sanok won today the Polish championship for the first time. Comarch Cracovia was beaten 5-1 in tonight's game and 4-1 in the final series.
(14 Mar 2012)
Sanok won Polish Cup
In a replay of last season's final, Ciarko Sanok defeated Unia Oswiecim 3-2 after shootout and won its second consecutive Polish Cup. Also in last season's final Sanok beated Unia in a shootout.
(30 Dec 2011)
Milan Jancuska resigned
Head coach of KH Sanok, Milan Jančuška, resigned from his function.
Sanok management is searching for a new coach, temporarly team will be headed by assistant coach Marek Ziętara
(06 Oct 2011)
Historic rosters:
Historic statistics:
Past results:
League standings:
Fast facts
season 2012-2013
According to Companion Kyiv President, the project of a new multi-national league is already aborted Read more»
IIHF allocated 28 tournaments for 2014, from Iceland to Korea. First ever participation for Hong Kong, Mexico's women and Polish women's U18. Read more»