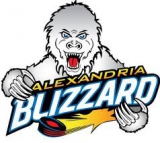 Did you find any incorrect or incomplete information? Please, let us know.
Season 2011-2012
This club in 2011-2012: NAHL
Current roster
season 2011-2012
* no longer in the club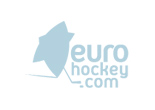 from 2005 to 2006: Minnesota Blizzard
from 2006 to 2012: Alexandria Blizzard
from 2012 to present: Brookings Blizzard
from 2003 to 2003: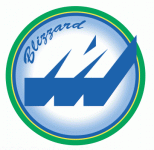 from 2006 to 2006: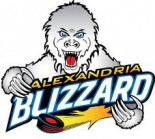 from 2012 to present: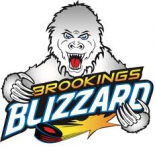 Alexandria Blizzard to relocate to Brookings, South Dakota for 2012-13 Season
The North American Hockey League (NAHL) has announced that its Board of Governors has approved the relocation of the Alexandria Blizzard from Alexandria, Minnesota to Brookings, South Dakota. Once the move to Brookings is complete, the team shall be renamed the Brookings Blizzard and compete in the NAHL's Central Division during the upcoming 2012-13 season.
NAHL also announced that would be keeping a team in Alexandria, Minnesota to play as the Alexandria Blizzard in the North American 3 Hockey League (NA3HL), an 18-team, USA Hockey Tier III-sanctioned junior league that is run by the NAHL.
(23 Apr 2012)
Historic rosters:
Historic statistics:
Past results:
League standings:
Fast facts
season 2011-2012
Alexandria Blizzard parcitipates in season 2011-2012: NAHL
According to Companion Kyiv President, the project of a new multi-national league is already aborted Read more»
IIHF allocated 28 tournaments for 2014, from Iceland to Korea. First ever participation for Hong Kong, Mexico's women and Polish women's U18. Read more»