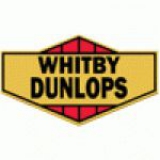 Whitby Dunlops
Year of foundation: 1954
Colours: Red, White, Black, Gold
Club status: active
Address: 500 Victoria Street West
Whitby, Ontario, L1N 9G4
Phone: 1 905-448-4800
WWW: Whitby Dunlops
Did you find any incorrect or incomplete information? Please, let us know.
Season 2012-2013
This club in 2012-2013: ACH
Current roster
season 2012-2013
* no longer in the club
Adress: 500 Victoria Street West
Whitby, Ontario, L1N 9G4
Phone: +1 905-668-7765
Email: romanoj@whitby.ca
Capacity: 1500
Opened in: 1974
The original Whitby Dunlops were founded from the remnants of the former Oshawa Generals team of 1952-53. After the Hambly Arena fire destroyed the Generals home ice, the team was disbanded and some of the older players on the team along with coach and manager Wren Blair, became the Oshawa Truckmen and operated from Bowmanville, ON for the 1953-54 season.
In 1954, the Oshawa Truckmen were relocated to Whitby and were temporarily known as the Whitby Seniors, playing out of the now-demolished Whitby Community Arena. The team was soon sponsored by the Dunlop Rubber Company, and renamed the Whitby Dunlops. The team started as a Senior B team, winning its division the first year. The following year the Dunlops moved up to the OHA Senior A League.
The Senior A team would go on to win two Allan Cups in 1957 and 1959 and a gold medal at the Ice Hockey World Championships in 1958. The Town of Whitby honoured this great team for their incredible achievements with their induction into the Whitby Sports Hall of Fame.
The Dunlops were Canada representative to the 1958 World Championships, as the defending Allan Cup champions. The team took an ocean liner to the championships in Norway because team manager Wren Blair was terrified of flying. Everyone was sick for six days because of the rough waters but the chance to restore Canada pride was worth it. After a 14 game exhibition tour of Europe the Dunlops competed at the World Championships in Oslo, Norway.
The Senior A Dunlops folded after 1960, and the void in Whitby was filled by the Whitby Mohawks, a junior ice hockey team for the 1960-61 season. The Mohawks played their first season as a Junior B team. After one season, they were promoted to play in the new Metro Junior A League.
In their third season, the Mohawks were renamed the Dunlops. Unlike the previous Senior A version of the Dunlops which descended in part from the Oshawa Generals, the Junior A team played against the revived Oshawa Generals during the 1962-63 season
The current Dunlops were revived by a group of 31 local business and hockey personalities led by former Bowmanville Eagles owner Mike Laing who became the revived Dunnies first president. The Dunnies were granted membership in the Ontario Hockey Association Eastern Ontario Senior Hockey League for the 2004-2005 season.
from 2010 to present: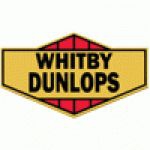 Historic rosters:
Historic statistics:
Past results:
League standings:
Fast facts
season 2012-2013
Whitby Dunlops parcitipates in season 2012-2013: ACH
According to Companion Kyiv President, the project of a new multi-national league is already aborted Read more»
IIHF allocated 28 tournaments for 2014, from Iceland to Korea. First ever participation for Hong Kong, Mexico's women and Polish women's U18. Read more»