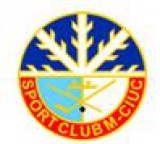 HSC Csíkszereda (SC Miercurea Ciuc)
Short name: HSC Miercurea Ciuc
Year of foundation: 1929
Colours: white,blue
Club status: active
Address: Str. Nicolae Balcescu #9
Cod. 4200, Miercurea Ciuc, Jud. Harghita
Phone: +40 0266 371457
Fax: +40 0266 372091
Did you find any incorrect or incomplete information? Please, let us know.
Season 2011-2012
Current roster
season 2011-2012
* no longer in the club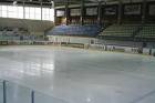 Adress: Nicolae Balcescu 9
530132 Csíkszereda
Phone: +40 0266 371457
Email: sportclub@sportclub.ro
Capacity: 4000
from 1929 to 1945: SC Miercurea Ciuc
from 1945 to 1957: Arintul IPEIL
from 1957 to 1960: Recolta Miercurea Ciuc
from 1960 to 1973: Vonta Miercurea Ciuc
from 1973 to present: HSC Csíkszereda (SC Miercurea Ciuc)
Romanian Championi: 1949, 1952, 1957, 1960, 1963, 1997, 2000, 2004, 2007, 2008, 2009, 2010
Romanian Cup:1950, 1952, 1995, 2001, 2003, 2006, 2007, 2010
Panonian League: 2004
League winners:
from 1929 to present: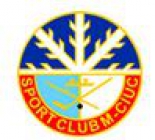 SC Miercurea Ciuc wins title in Romania
With an amazing comeback from 0-3, SC Miercurea Ciuc wins 6-4 game #5 in playoffs finals against Corona Brasov, closing the series 4-1 and capturing the seventh consecutive title in Romania, for a total of 15 titles. This season SC Miercurea Ciuc was also silver medalist of MOL Liga
(07 Apr 2013)
MOL Liga Playoffs: HSC Csikszereda defeats DAB Docler in Game 5
HSC Csikszereda scored a sudden death goal 17 minutes into overtime to stun DAB Docler in front of their home crowd.  The Acelbikak had the opportunity to win their second straight MOL Liga championship Wednesday night in front of their home crowd, but they squandered 51 shots on goal and several opportunities on the power play.  Instead HSC Csikszereda seized the moment and are sending the series back to Romania for Game 6.
In his second straight strong appearance, Jan Fadrny scored the game winner and assisted on the tying goal for Csikszereda in the second period.  Fadrny's two points in Game 5 gives him six points in two playoff series (3 goals, 3 assists) and a +5 rating.  Stanislav Kozuch had possibly his best outing of the season for Csikszereda, stopping 50 of 51 shots through 77 minutes of play.  He has kept pace all series with the league's best goalkeeper, Peter Sevela with DAB Docler, who saved 36 of 38 shots.
Artyom Vaszjunyin scored the only goal of the game for DAB Docler int eh first period--it was his second goal of the playoffs.
Game 6 will be played Friday in Csikszereda where DAB Docler has another opportunity to end Csikszereda's season and take home their second straight championship.  With a Csikszereda win, Game 7 will return to Dunaujvaros, Hungary, on Monday night where the MOL Liga Champion will be crowned.
(21 Mar 2013)
DAB Docler goes up 1-0 in MOL Liga finals
DAB Docler received some unexpected help in their 2-0 win over HSC Csikszereda in tonight's first MOL Liga final matchup from Dunaujvaros.  Both goals came from role players.  Richard Nagy and Artyom Vaszjunyin scored only three times each during the regular season, but each scored when it mattered most.  Tamas Groschl assisted on both even strength goals to give DAB Docler the 1-0 lead.  HSC Csikszereda played strong, keeping up offensively with DAB Docler (shots were 37-31 in favor of DAB Docler) and holding their opponent scoreless into the 28th minute.  However, with many games this season, DAB Docler's defense held the other team at bay when under attack with tonight's effort leading to a shutout victory for goaltender Peter Sevela.
The next matchup is Wednesday, 13 March at 17:30 in Dunaujvaros.  Then the series will shift Romania for the next mandated games Saturday and Sunday.
(12 Mar 2013)
MOL Liga Monday Night Recap - Miskolc Locks in 2nd Seed
All three teams with something to play for won tonight in MOL Liga action.  In the first game, ASC Corona Brasov shutout Ujpest TE 6-0.  Josh Bonar continued his strong season with a goal and three assists.  Levente Zsok added two goals and an assist, and Kevin Wehrs also scored one goal and added two assists.  Brasov remains three points out of a playoff spot with three games to play.
Miskolc Jegesmedvek easily handled Ferencvaros 7-2 and locked up the second seed for the playoffs.  This guaranttes them home-ice advantage in the first round.  Vladimir Dubek and Szabolcs Fodor each had two goals, and Martin Saluga added to his league leading scoring total with three assists.
Nove Zamky won a lopsided 6-1 victory over Dunaujvaros Acelbikak, one of the few in DAB Docler's amazing run his season.  Lubos Dobry had a goal and three assists on the evening and Miroslav Stefanka added two assists.  Nove Zamky holds the final spot of the playoffs by three points and is only two points away from moving into the third seed over HSC Csikszereda.
HSC Csikszereda did not play tonight, but lost the most ground with Nove Zamky and Brasov both winning.  On Friday, the two Romanian sides will play what is a must win game for both teams as Csikszereda, Brasov and Nove Zamky are all looking to clinch the final two playoff spots with three games left to play.
(18 Feb 2013)
ASC Corona Brasov wins Romanian Cup
After a spectacular match in front of 2.000 spectators ASC Corona Brasov won the 2012 Romanian Cup defeating 3-2 home side HSC Csikszereda. In the bronze match final title holder Steaua Bucarest defeated 3-1 Dunarea Galati.
This is the first ever trophy in club history
For the first time in Romanian hockey a skating rink was filled with teddy bears, which were donated to a charity foundation.
Review all Romanian Cup stats and results on eurohockey.com
(23 Dec 2012)
New President at Sport Club Miercurea Ciuc
Hódos László was named new SC Miercurea Ciuc President.
Born on June the 6th 1966 in Targu Mures, participated at the Olympics Games in Albertville as bobsleigh athlete and from 2000 he was Sportclub's bob coach. From 2006 until 2010 helped the hockey team as strength coach and in the last 2 years was the Romanian Bobsleigh Federation's Technical Director
"The Sport Club is one of the most famous clubs in the country, both in hockey and other winter sports. I accept this responsability wholeheartedly" said the new President
(03 Nov 2012)
HSC Csikszereda advances in Continental Cup
HSC Csikszereda/Miercurea Ciuc easily won the Continental Cup first round played at home. Romanian team finished the tournament with a perfect record and withou suffering a single goal: 15-0 and 15-0 against Baskent Yildizlari Ankara and Maccabi Metulla - Israelian team replaced forfeited CH Jaca from Spain - and 6-0 over Serbian Vitez.
Turkish team grabbed a significative second place beating 6-1 Vitez and 13-1 Maccabi.
HSC Csikszereda will now play in Landshut, Germany from 19 to 21 October with Landshut Cannibals, Belfast Giants (GBR) and Eaters Geleen (NED).
Follow Continental Cup here
(01 Oct 2012)
Former player Nikolai Fedyashev killed
Former player Nikolai Fedyashev, 29, was killed on September 02 outside a night club in Samara, Russia.
Fedyashev and a friend fought with people of Caucasian nationality inside the bar. In the street Fedyashev dealt a mortal blow to the throat with a knife. His friend also suffered stab injuries and is now in intensive care.
In his career he played hockey for the CSK VVS Samara, Kristall Saratov and Lada Togliatti in Russia. He played also in Kazakhstan, Slovakia, Hungary and closed active career in Romania
Recently, Fedyashev coached team Vympel
(04 Sep 2012)
Timo Lahtinen named SC Miercurea Ciuc coach
Finnish Timo Lahtinen, 65, is the new coach of MOL Liga SC Miercurea Ciuc. This is the second stint of Lehtinen in Romania, he already coached Sport Club in 2008-09 season when team won MOL Liga
(27 Jun 2012)
Sport Club Csikszereda takes all titles in Romania
Team HSC Csikszereda won another Romanian championship title after winning 4:1 the finals against ASC Corona Braşov.
In the last match HSC Csikszereda won with the score of 3-2 (1-1, 2-1, 0-0)
This title is the 14th in the history of the club, the sixth consecutive.
Besides senior team, HSC Csikszereda also won title in every junior category: U12, U14, U16 and U18
(01 Apr 2012)
Historic rosters:
Historic statistics:
Past results:
League standings:
According to Companion Kyiv President, the project of a new multi-national league is already aborted Read more»
IIHF allocated 28 tournaments for 2014, from Iceland to Korea. First ever participation for Hong Kong, Mexico's women and Polish women's U18. Read more»