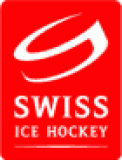 Switzerland
Year of foundation: 1908
Colours: red, white, black
Club status: active
Address: Swiss Ice Hockey
P.O. Box
Hagenholzstrasse 81
8050 Zürich
Switzerland
Phone: +41 44 306 50 50
Fax: +41 44 306 50 51
Email: info@swiss-icehockey.ch
Did you find any incorrect or incomplete information? Please, let us know.
Season 1996-1997
* no longer in the club
from 1899 to present: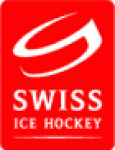 Norway wins in Stavanger
Norway, Slovakia and Switzerland played a 3-nation tournament in Stavanger this weekend. Norway beat Slovakia 4-2 and Switzerland 4-1 to win the tournament. The game Switzerland-Slovakia ended 1-2. Top scorer of the tournament was Slovakia's Kristian Kudroc who got a goal and two assists.
(10 Feb 2013)
WJC: changes on Finland and Switzerland rosters
Finnish forward Miro Aaltonen suffered a serious injury in the opening match of the WJC against Latvia and will miss the rest of the tournament
In this match Aaltonen scored two goals and was named the best player of the game. "His tournament is over because his ankle is very bad," said Finnish coach Harri Rindell, who said the 19-year-old Espoo Blues forward may require surgery. "He was so depressed because he really wanted to play and he is in great shape. That's hockey, unfortunately."
Also Switzerland made roster adjustments due to injuries: defender Isacco Dotti (Ambrì-Piotta) and forward Vincent Praplan (Kloten Flyers) are out and will be replaced by Phil Baltisberger and Martin Ness, both from GCK Lions
(27 Dec 2012)
No Swiss NHL players in Deutschland Cup
Switzerland decided to not use any NHL lock-out players in Deutschland Cup November 9-11.
(12 Oct 2012)
Sean Simpson will lead Switzerland in Ufa
Switzerland senior team coach Sean Simpson will lead U20 team at next IHWC in Ufa. Simpson will be assisted by Colin Muller, also named assistant coach of senior team
(21 Sep 2012)
Niederreiter injured
The Swiss forward Nino Niederreiter (New York Islanders) will miss tonight's game against USA due to an ankle injury.
(15 May 2012)
Bezina suspended
The IIHF Disciplinary Panel has suspended Switzerland's defenceman Goran Bezina for two games following his checking to the head and neck area on France forward Anthony Guttig.
(13 May 2012)
Switzerland lost Rubin
Geneve Servette forward Daniel Rubin won't play anymore in this World Championship. During the third period of the match with Canada he was hit in the face by a puck and broke a bone. He already had a surgery
(10 May 2012)
Josi will come
Swiss coach Sean Simpson confirmed that Roman Josi, defenseman of Nashville Predators, will join the Swiss WC team on Saturday.
(08 May 2012)
Simon Moser and Julien Sprunger out for Switzerland
In yesterday's game against Belarus has Swiss forward Simon Moser (SCL Tigers) sustained a knee injury.
Julien Sprunger was injured in an exhibition game against Canada April 29 and is still not fit.
The two national players will travel back to Switzerland today.
(07 May 2012)
Players in and out for next IHWC
For Canada, besides Sydney Crosby, also Chicago Blackhawks captain Jonathan Toews declined invitation to play in Sweden: his teammates Duncan Keith and Patrick Sharp, instead, accepted the call. Also Pittsburgh trio Kristopher Letang, James Neal and Jordan Staal won't be in Canada roster. Evgeni Malkin (Russia) and Zbynek Michalek (Czech Rep.) are waiting their team authorization but both should join respective national team. Finally Daniel Sedin gives up due his recent concussion, same reason for Swiss defender Julien Vauclair forfeit, while Daniel twin brother Henrik will give a final answer this week
(25 Apr 2012)
Historic rosters:
Historic statistics:
Past results:
League standings:
According to Companion Kyiv President, the project of a new multi-national league is already aborted Read more»
IIHF allocated 28 tournaments for 2014, from Iceland to Korea. First ever participation for Hong Kong, Mexico's women and Polish women's U18. Read more»