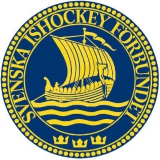 Sweden
Year of foundation: 1912
Colours: yellow, blue
Club status: active
Address: Swedish Ice Hockey Association
Box 5204
Bolidenvägen 22
12116 Johanneshov
Sweden
Phone: +46 8 449 04 00
Fax: +46 8 910 035
Email: info@swehockey.se
Did you find any incorrect or incomplete information? Please, let us know.
Season 2012-2013
* no longer in the club
from 1899 to present: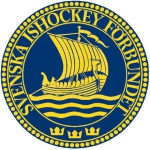 NHL won't allow Swedish players to celebrate in Stockholm
Swedish NHL players are not allowed to celebrate the results of the team at home in Stockholm.
A few hours after the final match they will take a special flight to bring back remaining NHL players in North America.
Even if Sweden will win the gold medal, players, all in the roster except Jimmie Ericsson, will not be released for a ceremony in Sweden. Earlier Swedish hockey players had planned to negotiate with their clubs to come to their location a day later, but the NHL decided otherwise.
(23 Feb 2014)
Zetterberg out for 8 weeks, Zuccarello for 4
The Tre Kronor and Detroit Red Wings captain Henrik Zetterberg had back surgery today and will be out of play for about 8 weeks.
New York Rangers forward Mats Zuccarello will miss 3-4 weeks with non-a displaced fracture in his left hand sustained while playing for Norway at the 2014 Sochi Olympics.
(21 Feb 2014)
Zetterberg with back problems
Sweden's Henrik Zetterberg didn't turn up for today's photo session and practice and is reported to have problems with his back again. Zetterberg has missed several NHL games due to an injury and now he might miss games at the Olympic Tournaments as well. Sweden plays Switzerland tomorrow, Friday.
(13 Feb 2014)
Gustav Nyquist to replace Franzen
Sweden Hockey Federation announced injured Johan Franzen will be replaced in Olympics roster by his teammate at Detroit Red Wings Gustav Nyquist.
(04 Feb 2014)
No Sochi for Johan Franzen
Sweden won't count on Detroit Red Wings forward Johan Franzen at the Sochi Olympics because of a concussion. The 34-year-old forward played at the 2006 Turin Olympics, where Sweden won gold, and at Vancouver 2010.
Gustav Nyquist (Detroit Red Wings), Marcus Johansson (Washington Capitals) and Patric Hörnqvist (Nashville Predators) are the most probable subsitutes.
(30 Jan 2014)
Pettersson suspended - will miss gold medal game
Sweden's Jesper Pettersson is suspended for leaving the penalty box to engage a Russian player after the final whistle of yesterday's World Juniors semi final where Sweden beat Russia 2-1.
(05 Jan 2014)
Swedish WJC player injured
Gustav Possler, MODO Hockey, got a knee injury and can't participate in the World Juniors.
Possler is third in SHL in scoring amongst juniors with eight goals and seven assists in twenty-two games.
(18 Dec 2013)
Elias Lindholm to WJC in Malmö
Carolna Hurricanes' forward Elias Lindholm has been allowed by the Hurricanes to join Team Sweden for the World Juniors in Malmö.
(16 Dec 2013)
Montén assistant coach for Sweden U20
Tomas Montén, currently coach for Linköping's juniors and earlier coach of Djurgården and Timrå will be assistant coach for Team Sweden during the World U20 Championship at home ice in Malmö.
(18 Nov 2013)
Swedish U18 victory
Sweden won an U18 tournament in Turku, Finland. The Swedes opened with a 3-2 win over USA but then lost 2-1 to Switzerland in the second game. The third game was won 2-1 against Finland. USA finished second after an overtime win against Finland and a clear victory over Switzerland. Find standings and results at U18 National team games.
(11 Nov 2013)
Historic rosters:
Historic statistics:
Past results:
League standings:
Fast facts
season 2012-2013
For the second year in a row Skellefteå wins the title after winning the final series in four straight games. Read more»
With Sweden facing Finland and Czech Republic playing Russia some exciting quarterfinals are luring ahead at U18. Read more»