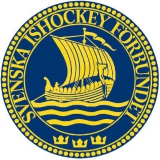 Sweden
Year of foundation: 1912
Colours: yellow, blue
Club status: active
Address: Swedish Ice Hockey Association
Box 5204
Bolidenvägen 22
12116 Johanneshov
Sweden
Phone: +46 8 449 04 00
Fax: +46 8 910 035
Email: info@swehockey.se
Did you find any incorrect or incomplete information? Please, let us know.
Season 2012-2013
* no longer in the club
from 1899 to present: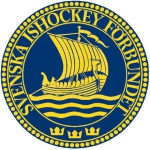 Montén assistant coach for Sweden U20
Tomas Montén, currently coach for Linköping's juniors and earlier coach of Djurgården and Timrå will be assistant coach for Team Sweden during the World U20 Championship at home ice in Malmö.
(18 Nov 2013)
Swedish U18 victory
Sweden won an U18 tournament in Turku, Finland. The Swedes opened with a 3-2 win over USA but then lost 2-1 to Switzerland in the second game. The third game was won 2-1 against Finland. USA finished second after an overtime win against Finland and a clear victory over Switzerland. Find standings and results at U18 National team games.
(11 Nov 2013)
Canada wins in Lake Placid
Canada beat Finland 6-3 in the final of the 2013 Women's Four Nations Cup. USA defeated Sweden 8-1 to finish third. Top scorer of the tournament was Kelli Stack of USA who recorded four goals and three assists in four games.
Final standings at National team games (Women).
(10 Nov 2013)
More roster changes for Sweden
Niclas Burström, Daniel Bång and Dennis Rasmussen will replace Simon Bertilsson, Tom Wandell and William Karlsson in Sweden's roster for Karjala Tournament. Tobias Viklund was first suppose to replace Bertilsson but was later also replaced.
(03 Nov 2013)
Rödin replaces Pettersson
Brynäs' forward Anton Rödin replaces Fredrik Pettersson in Team Sweden at Karjala Tournament.
(01 Nov 2013)
Changes in Tre Kronor
Johan Backlund, Daniel Rahimi and Oscar Möller won't play for Sweden in the upcoming Czech Hockey Games (EHT).
They are replaced with Linus Ullmark, Mario Kempe and Viktor Arvidsson.
(27 Aug 2013)
Boork to coach Sweden in the Olympics
The Swedish Ice Hockey Federation announced today that Leif Boork will be assistant coach for the Swedish women's team in the Sochi Olympics. Head coach is Niclas Högberg.
(12 Aug 2013)
Junior Evaluation Camp started
TheJunior Evaluation Camp in the Olympic Center of Lake Placid started last night with two games.
Sweden beat USA White 4-2 and then Finland beat USA White 6-5 in overtime.
(05 Aug 2013)
WC ended for Alexander Edler
The IIHF Disciplinary Panel has suspended Swedish defenceman Alexander Edler for a knee-on-knee hit against Canadian forward Eric Staal. Edler will miss the remainder of the 2013 IIHF Ice Hockey World Championship.
(17 May 2013)
Sedin twins and Edler joining team Sweden
After the elimination of the Vancouver Canucks from the Stanley Cup playoff Team Sweden will get three strong reinforcements for their team at the World Championship. Henrik Sedin, Daniel Sedin and Alexander Edler will all join the roster.
(08 May 2013)
Historic rosters:
Historic statistics:
Past results:
League standings:
Fast facts
season 2012-2013
One of most traditional club lost the main sponsor and now future is uncertain Read more»
New coaches and veterans will lead the stars teams in Bratislava Read more»