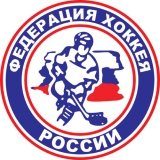 Russia
Year of foundation: 1952
Colours: red, blue, white
Club status: active
Address: Ice Hockey Federation of Russia
Luzhnetskaia Naberezhnaia 8
119991 Moscow
Russia
Phone: +7 495 637 02 77
Fax: +7 495 637 02 22
Email: sokolova@fhr.ru
WWW: http://www.fhr.ru/
Did you find any incorrect or incomplete information? Please, let us know.
Season 1997-1998
Current roster
season 1997-1998
* no longer in the club
from 1991 to present: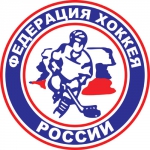 Russia wins U19 tournament
The Russian U19 team won a 4-nations tournament in Trnava, Slovakia this week. They beat Czech Republic 3-1, Finland 5-3 and Slovakia 5-1.
(13 Apr 2013)
Griffin Reinhart suspended for four games
Canadian defenceman Griffin Reinhart has received a four-games suspension at the 2013 IIHF Ice Hockey World U20 Championship after he delivered a two-handed slash to the head and neck area of USA forward Vince Trocheck during the semifinal. He will miss the bronze medal game against Russia on Saturday.
(04 Jan 2013)
WJC: Shalunov suspended one game
Russia's Maxim Shalunov has been suspended after a cross checking to the face of an opponent in the game versus Slovakia. Shalunov only got a double minor penalty but after video review he was suspended for the game against USA as the IIHF Disciplinary Panel concluded the action as reckless and dangerous.
(27 Dec 2012)
Channel One Cup awards
Scoring leader and best forward: Pavel Datsyuk (Russia).
Best goalie: Konstantin Barulin (Russia).
Best defenseman: Alexei Yemelin (Russia).
All-Star Team: Konstantin Barulin (Russia), Mikko Mäenpää (Finland) - Vicor Hedman (Sweden), Ilya Kovalchuk - Pavel Datsyuk - Sergei Mozyakin (all Russia).
(16 Dec 2012)
U20 Challenge Cup of Asia starts in Seoul
Today the U20 Challenge Cup of Asia started in Seoul, Korea.
China beat Taiwan 5-2 while Russia (an MHL All-Star team) beat the home team Korea 6-0.
Tht fifth nation, Japan, enters the tournament tomorrow.
(27 May 2012)
Set for WC quarter finals
The quarter finals of the 2012 World Championship will all four be played on Thursday. Canada-Slovakia and USA-Finland in Helsinki and Russia-Norway and Sweden-Czech Republic in Stockholm.
(15 May 2012)
Ovechkin and Semin join Russia
The strong Russian team is unbeaten in the WC so far. Now the team will be even stronger as Alexander Ovechkin and Aleksandr Semin will join the team since Washington Capitals has been eliminated from the NHL playoffs.
(13 May 2012)
Russia adjusts roster
Russia adds to roster CSKA Moscow defender Yevgeny Ryasensky and Yugra Khanty-Mansiysk goalie Mikhail Biryukov and cut forward Vadim Shipachev and defender Konstantin Korneev
(10 May 2012)
Russia adds Yevgeny Biryukov and officially ask Ilya Brizgalov to join team
To replace Alexei Emelin, who suffered a shoulder injury during the game against Germany, Russian coach Zinetula Bilyaletdinov calls Metallurg Magnitogorsk defender Yevgeny Biryukov. Bilyaletdinov also confirms he talked last night with Philadelphia Flyers goalie Ilya Brizgalov, after his team was eliminated in NHL playoffs. Brizgalov didn't confirm his partecipation but Bilyaletdinov comments: "I still need to talk with him"
(09 May 2012)
Injuries forced Kulikov and Zaripov out from IHWC
Florida Panthers defender Dmitri Kulikov and Ak Bars Kazan forward Danis Zaripov won't travel to Sweden for upcoming IHWC. Both players are injured
(01 May 2012)
Historic rosters:
Historic statistics:
Past results:
League standings:
Fast facts
season 1997-1998
According to Companion Kyiv President, the project of a new multi-national league is already aborted Read more»
IIHF allocated 28 tournaments for 2014, from Iceland to Korea. First ever participation for Hong Kong, Mexico's women and Polish women's U18. Read more»