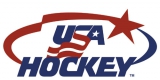 USA
Name in original language: United States
Year of foundation: 1920
Colours: blue, white, red
Club status: active
Address: USA Hockey
1775 Bob Johnson Drive
Colorado Springs, CO 80906
USA
Phone: +1 719 576 87 24
Fax: +1 719 538 11 60
Email: usah@usahockey.org
Did you find any incorrect or incomplete information? Please, let us know.
Season 2012-2013
Current roster
season 2012-2013
* no longer in the club
from 1899 to present: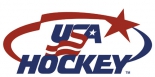 USA finalize WJC roster, Slovakia lost Luza
USA finalized its WJC roster by selecting a defenceman for the 23rd roster position, announcing that Windsor Spitfires blueliner Patrick Sieloff was chosen for the seventh spot on the American blue line.
Slovakia defender Patrik Luza was injured during the match against Canada. He was hospitalized with a diagnosis of brain injury. His WJC is over.
(28 Dec 2012)
U18 teams preparing for Memorial of Ivan Hlinka
Four U18 teams played games today preparing for the prestigious Memorial of Ivan Hlinka tournament that starts on Monday. USA beat Slovakia 6-0 and Czech Republic beat Canada 6-3.
(11 Aug 2012)
Set for WC quarter finals
The quarter finals of the 2012 World Championship will all four be played on Thursday. Canada-Slovakia and USA-Finland in Helsinki and Russia-Norway and Sweden-Czech Republic in Stockholm.
(15 May 2012)
Red Wings players at the IHWC
Besides Swedish Henrik Zetterberg, Johan Franzen and Jonathan Ericsson, Detroit Red Wings will send to World Championship Russian star Pavel Datsyuk, Finnish Valtteri Filppula, Czech defender Jakub Kindl, Slovak forward Tomas Tatar. In addition, forward Justin Abdelkader and goaltender Jimmy Howard will play for Team USA.
(25 Apr 2012)
USA-Canada in the women's final
As expected both USA and Canada made it to the final of the World Women's Championship in Burlington, Vermont. Canada beat Finland 5-1 in the first semi final and then USA beat Switzerland 10-0. Sweden won the 5th place game against Russia 2-1 in overtime. In the relegation round Germany beat Slovakia 3-1 to stay in the top division.
(14 Apr 2012)
Scott Gordon backs on US bench
USA Hockey announced that Scott Gordon will serve as head coach of the U.S. Men's National Team in the 2012 IIHF Ice Hockey World Championship in Helsinki and Stockholm.
Gordon held the same position in 2010 and 2011
Gordon is currently an assistant coach for the NHL's Toronto Maple Leafs.
Also 2011 assistant coach Greg Cronin was recalled.
(10 Apr 2012)
Historic rosters:
Historic statistics:
Past results:
League standings:
Fast facts
season 2012-2013
According to Companion Kyiv President, the project of a new multi-national league is already aborted Read more»
IIHF allocated 28 tournaments for 2014, from Iceland to Korea. First ever participation for Hong Kong, Mexico's women and Polish women's U18. Read more»