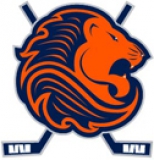 Netherlands
Year of foundation: 1935
Colours: orange, blue, white
Club status: active
Address: Ice Hockey Association of The Netherlands
P.O. Box 292
2700 AG Zoetermeer
Netherlands
Phone: +31 79 330 50 50
Fax: +31 79 330 50 51
Email: info@nijb.nl
WWW: http://www.nijb.nl/
Did you find any incorrect or incomplete information? Please, let us know.
Season 2011-2012
Current roster
season 2011-2012
* no longer in the club
from 1899 to present: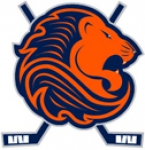 Dutch women takes the first step towards the Olympics
The Netherlands won the group against Poland, Slovenia and South Korea to advance to the second stage of the Women's Olympic qualification.
(01 Oct 2012)
Kölner Haie win Amsterdam tournament
DEL team Kölner Haie won the final of the ERU Prestige Amsterdam Icehockey Cup in the Ziggo Dome in Amsterdam against their league competitors Krefeld Pinguine with 6-0 (3-0, 2-0, 1-0). A selection of Canadians playing in Europe beat the Dutch national team 6-3 in the game for the third place.
(27 Aug 2012)
Historic rosters:
Historic statistics:
Past results:
League standings:
Fast facts
season 2011-2012
According to Companion Kyiv President, the project of a new multi-national league is already aborted Read more»
IIHF allocated 28 tournaments for 2014, from Iceland to Korea. First ever participation for Hong Kong, Mexico's women and Polish women's U18. Read more»