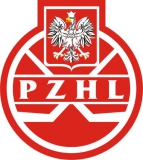 Poland
Year of foundation: 1926
Colours: white, red
Club status: active
Address: Polish Ice Hockey Federation
M. Konopnickiej Street 3, Apt. 2
00-491 Warszawa
Poland
Phone: +48 22 628 80 63
Fax: +48 22 629 37 54
Email: pzhl@pzhl.org.pl
Did you find any incorrect or incomplete information? Please, let us know.
Season 2011-2012
Current roster
season 2011-2012
* no longer in the club
from 1899 to present: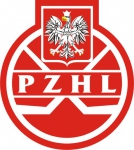 Poland appointed another Russian coach
After having named Igor Zakharkin as National Team coach, Polish Federation announces the hiring of 41-year-old Andrei Parfyonov as head coach of Under 20 team. He will also be involved in working with Under 18 squad.
Parfyonov coached CSKA Moscow Juniors teams, SKA Novopolotsk in Belarussian League and more recently VMF St. Petersburg in VHL. The Russian coach will lead Poland at WJC Division Ib in Donets'k, Ukraine from 10 to 16 december
(26 Aug 2012)
Polish Federation names coaches' staff
During the last meeting of Polish Ice Hockey Federation, the Board named the coaches' staff, excepted the head coach that will be nominated later. The national team assistents will be Marek Ziętara and Jacek Płachta. Both coached in last Polish League: Zietara at MMKS Podhale Nowy Targ and Plachta at champion KH Sanok.
Jarosław Morawiecki will be the new coach of U20 team, Tomasz Demkowicz of the U18 team and Marek Kozyra will lead women team.
(11 Jul 2012)
Poland beats Romania in EIHC
Poland opened the EIHC tournament on home ice by beating Romania 9-0. As Croatia withdrew from the tournament it will be a three team tournament. Tomorrow Poland will play The Netherlands.
(11 Nov 2011)
Historic rosters:
Historic statistics:
Past results:
League standings:
Fast facts
season 2011-2012
According to Companion Kyiv President, the project of a new multi-national league is already aborted Read more»
On the 22nd of May the KHL staged the Closing Ceremony for 2012-13 season. During this celebration the heroes of the fifth Kontinental Hockey League season were presented with awards covering 23 different categories. ... Read more»