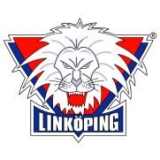 Linköpings HC
Year of foundation: 1976
Colours: Blue
Club status: active
Address: Linköpings Hockey Club
Stångebro Ishall
582 78 Linköping
Phone: +46 13 371200
Fax: +46 13 371299
Email: info@lhc.eu
Did you find any incorrect or incomplete information? Please, let us know.
Season 2013-2014
Current roster
season 2013-2014
* no longer in the club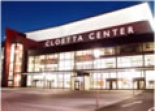 Adress: Cloetta Center
Gumpekullavägen 1
582 78 Linköping
Phone: +46 13 37 12 00
Email: info@arenabolaget.se
Capacity: 8500
Opened in: 2004
Formed August 4 1976.
Was relegation from Division 1 to Division 2 for financial reasons.
Qualified for Elitserien for the first time 1999.
Lost the Swedish finals 2007 and 2008.
League winners:
from 2004 to present: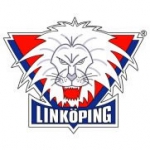 Pettersson confirmed to miss WJC
It's now confirmed that Sweden's Jesper Pettersson will miss the WJC after today's game against Canada. Pettersson suffered a dislocated shoulder and a broken wrist.
(22 Dec 2012)
Carl Söderberg candidate for Guldpucken
Linköping's Carl Söderberg is the second canditate for Guldpucken, the award to the best hockey player in Sweden. Söderberg is one of the best players and scorers so far in Elitserien and in Tre Kronor. Gustaf Wesslau was the first candidate. Ten candidates will be nominated during the season.
(10 Dec 2012)
Söderberg scores three
Carl Söderberg scored three goals when Linköping beat Växjö 8-3 in Elitserien tonight. Söderberg is now the scoring leader of Elitserien.
(24 Sep 2012)
Linköping beats Rögle
In the only Elitserien game of the day Linköping beat Rögle 2-1. Goals for Linköping: Eric Himelfarb and Robin Figren. För Rögle: Fredrik Warg
(17 Sep 2012)
Set for World Junior Club Cup final
Both the North American teams qualified for the finals of the World Junior Club Cup in Omsk. Waterloo Black Hawks (USHL) was down 4-3 win one second to go of the semi final against Linköping of Sweden but tied it and won the game 5-4 in shoot-out. Sudbury Wolves (OHL) won the other semi final 5-2 against Dinamo-Shinnik Bobruisk of Belarus.
(25 Aug 2012)
World Junior Club Cup semi finals
Dinamo-Shinnik Bobruisk won Group A of the World Junior Club Cup ahead of Waterloo Black Hawks. Group B was won by Linköpings HC with Sudbury Wolves as runner-up.
In Saturday's semi finals Dinamo-Shinnik will play Sudbury and Linköping will play Waterloo.
(24 Aug 2012)
World Junior Club Cup - Day 4
Linköping were outshot 39-14 but beat HIFK 3-2 to become the first team to qualify for the semi finals of the World Junior Club Cup in Omsk. The home team Omsk Hawks beat Karlovy Vary 4-1.
(21 Aug 2012)
World Junior Club Cup - Day 3
The North American teams, Waterloo Black Hawks and Sudbury Wolves, both won big in their first game of the World Junior Club Cup in Omsk. But in the second game both lost.
Today Omsk, Linköping, Dinamo-Shinnik and HK Riga won its games. When all teams have played two games only Dinamo-Shinnik and Linköping have 6 points.
(20 Aug 2012)
World Junior Club Cup - Day 1
The World Junior Club Cup started today in Omsk. Karlovy Vary beat Norway U20 3-1 in the first game. Other results: HIFK-Denmark U20 4-2, Omsk Hawks-Dinamo-Shinnik Bobruisk 1-2 and Linköping-HK Riga 4-1.
(18 Aug 2012)
Elitserien pre-season
Two Elitserien teams played their first pre-season game last night. Both against opponents of the Swedish second league HockeyAllsvenskan The 2012 Champion Brynäs lost 1-3 to Almtuna while Linköping beat Södertälje 3-2 in overtime.
(10 Aug 2012)
Historic rosters:
Historic statistics:
Past results:
League standings:
Fast facts
season 2013-2014
According to Companion Kyiv President, the project of a new multi-national league is already aborted Read more»
IIHF allocated 28 tournaments for 2014, from Iceland to Korea. First ever participation for Hong Kong, Mexico's women and Polish women's U18. Read more»