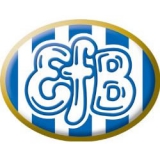 EfB Ishockey
Short name: Esbjerg
Year of foundation: 2005
Colours: blue, white
Club status: active
Address: Gl. Vardevej 82
6700 Esbjerg
Phone: +45 75 45 33 55
Fax: +45 75 12 28 33
WWW: Juniors, EfB Ishockey
Did you find any incorrect or incomplete information? Please, let us know.
Season 2012-2013
Current roster
season 2012-2013
* no longer in the club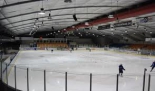 Adress: Gl. Vardevej 82
Esbjerg
Phone: +45 75459499
Email: info@sepe.dk
Capacity: 4195
Opened in: 1976
EfB took over the elite team of Esbjerg IK in 2005 due to financial reasons.
from 2005 to present: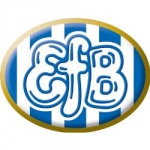 Historic rosters:
Historic statistics:
Past results:
League standings:
Fast facts
season 2012-2013
According to Companion Kyiv President, the project of a new multi-national league is already aborted Read more»
IIHF allocated 28 tournaments for 2014, from Iceland to Korea. First ever participation for Hong Kong, Mexico's women and Polish women's U18. Read more»