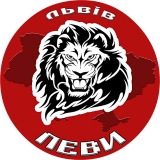 Did you find any incorrect or incomplete information? Please, let us know.
Season 2012-2013
Current roster
season 2012-2013
* no longer in the club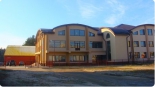 Adress: vul. Tarasa Shevchenka, 5
Novoyavorivs'k
L'viv Oblast'
Ukraine
Phone: +380 325 640 202
Capacity: 800
Opened in: 2009
from 2011 to present: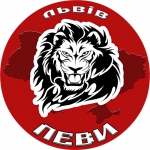 Levy L'viv is back, now Sokil Kyiv will be out from Ukranian League?
Levy L'Viv apparently solved its financial problems and is back in PHL. Now historical Sokil Kyiv can leave the Ukranian Professional Hockey League. Team didn't travel to Donetsk to play against Donbas-2 last January 7, claimed financial problems and already canceled contracts with two star players Vadim Shahraychuk and Kaspars Saulietis
(09 Jan 2013)
New arena in L'Viv
According to Levy L'Viv Athletic Director Mikhail Chikantsev the costruction of a new arena will begin in February 2013. The new arena will have 1.500 spectators capacity
(18 Dec 2012)
Aleksandr Rummo at Levy L'Viv
Belarussian Aleksandr Rummo is the new coach of Levy L'Viv of Ukranian Professional League.
Rummo, 41, won twice Belarus League with Keramin Minsk. He also coached Yunost, Neman and Brest.
Rummo replaced Vladislav Ershov, fired along with assistant Denis Bulgakov.
(11 Dec 2012)
Levy L'viv has a new coaching staff
Ukranian team Levy L'viv fires head coach Denis Bulgakov and replaces him with 51 years old Vladislav Yershov. Yuri Makrensky will be the assistant coach along with same Bulgakov
(21 Jan 2012)
Historic rosters:
Historic statistics:
Past results:
League standings:
Fast facts
season 2012-2013
Levy L'viv parcitipates in season 2012-2013: PHL (UKR)
According to Companion Kyiv President, the project of a new multi-national league is already aborted Read more»
IIHF allocated 28 tournaments for 2014, from Iceland to Korea. First ever participation for Hong Kong, Mexico's women and Polish women's U18. Read more»