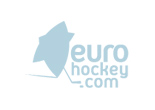 RSEQ
League status: Active
English name: Réseau du sport étudiant du Québec
Administered by: Réseau du sport étudiant du Québec
Year of start: 1971
WWW: http://www.rseq.ca
Did you find any incorrect or incomplete information? Please, let us know.
The Réseau du sport étudiant du Québec (RSEQ; literal translation: Quebec Student Sports Network) is the current name for the organisation formerly known as the Quebec Student Sports Federation (QSSF). in English. RSEQ is the governing body of primary and secondary school, collegiate and university sport in Quebec. It also serves as a regional membership association for Canadian universities which assists in co-ordinating competition between their university level athletic programs and providing contact information, schedules, results, and releases about those programs and events to the public and the media. This is similar to what would be called a "college athletic conference" in the United States. The RSEQ, which covers Quebec, is one of four such bodies that are members of the country's governing body for university athletics, Canadian Interuniversity Sport (CIS).
The RSEQ was initially known as the Quebec Universities Athletic Association (QUAA) when it was founded in 1971 with the reformulations of three university athletic associations spanning the universities of Ontario and Quebec. After the merger between the university, collegiate and high school governing bodies in 1989, the amalgamated association was named to the QSSF and then renamed RSEQ in November 2010.
Past league results:
League standings:
Historic statistic:
Individuals records:
Fast facts
season 2012-2013
According to Companion Kyiv President, the project of a new multi-national league is already aborted Read more»
IIHF allocated 28 tournaments for 2014, from Iceland to Korea. First ever participation for Hong Kong, Mexico's women and Polish women's U18. Read more»