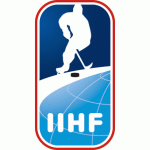 Did you find any incorrect or incomplete information? Please, let us know.
Last updated: 21 Apr 2012, 23:49
The teams play a single round-robin series. Each team plays each opponent once.
The winner of the event will be promoted to Division I Group A. The last-ranked team will be relegated to Division II Group A.
Lithuania will apply for 2014 IHWC
Lithuania Federation announces country will apply to host IHWC Division I Group B in 2014. The bid will be present at IIHF Congress in Stockholm, May 16-19. Lithuania is at the moment the only applicant.
(08 May 2013)
Past league results:
League standings:
Historic statistic:
Individuals records:
Fast facts
season 2011-2012
According to Companion Kyiv President, the project of a new multi-national league is already aborted Read more»
IIHF allocated 28 tournaments for 2014, from Iceland to Korea. First ever participation for Hong Kong, Mexico's women and Polish women's U18. Read more»