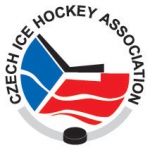 2.liga (CZE)
League status: Active
Administered by: CSLH
Head manager: Vladimir Schiefner
Did you find any incorrect or incomplete information? Please, let us know.
GROUP: Zapad
GROUP: Stred
GROUP: Vychod
Last updated: 28 Aug 2010, 15:10
The competing teams are divided into three geographical groups, playing matches only against teams from the same group. Participants in groups Zapad and Stred play each other four times, in Vychod only two times. The Vychod group is then divided into three separate parts - teams placed 1st - 6th form Group A, teams 7th - 12th form Group B and teams 13th - 15th form Group C. Top two teams from Group B then join all members of Group A for a play offs. In other groups, top eight teams from each group advance to the play offs.
The three winners of each group advance to the promotion round, where top two teams are promoted to 1.liga.
The bottom teams from each group go to the relegation round against winners of regional leagues.
Žďár nad Sázavou hires Cihal as coach
Czech Second League team SKLH Žďár nad Sázavou has fired coach Petr Kuchyňa and hired former Kometa Brno, Varese (ITA), and Ambri Piotta (SUI) head coach Svatopluk Cihal.
Cihal, 64, was an assistant coach with Kometa Brno, his former club as player, last season.
(11 Jan 2012)
Past league results:
League standings:
Historic statistic:
Individuals records:
Fast facts
season 2009-2010
According to Companion Kyiv President, the project of a new multi-national league is already aborted Read more»
On the 22nd of May the KHL staged the Closing Ceremony for 2012-13 season. During this celebration the heroes of the fifth Kontinental Hockey League season were presented with awards covering 23 different categories. ... Read more»