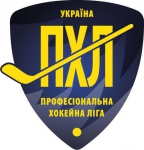 Vyscha Liha
League status: Active
English name: Professional Ice Hockey League
Administered by: PHL & Ukraine Ice hockey Federation
Head manager: Yuriy Zahorodniy
Year of start: 1992
Did you find any incorrect or incomplete information? Please, let us know.
Last updated: 08 Jul 2011, 16:29
After regular season the top 6 clubs will break into two Groups which clubs play round trip for total of 4 matches.
The top two clubs in each Group advance to form Semi-finals, the last placed club will end their seasons. At Semi-finals, we play Best of 5, Finals will be Best of 7, Third Placing will be played at Best of 3.
from 1992 to 2005: Vyschyỹ Dyvizion
from 2005 to 2011: Vyscha Liha
from 2011 to present: PHL (UKR)
Companion Kyiv can partecipate in Belarus Cup
According to Companion Kyiv President Stanislav Vernikov, club can take part in next Belarus Cup and maybe in Belarus Open League
"It's just an idea: the situation of PHL is not very clear and at moment we neither know which teams will participate in the tournament. But in any case the priority for us is our domestic championship. If it will have an acceptable level, we'll stay here.
When things become clearer? I do not know. A meeting with all club is scheduled for 28 May.
We talked more about the Belarus Cup. Two years have tried to hold it, but nothing came of it. You have to play in the summer to train and this competition would be really interesting" said Vernakov
(22 May 2013)
New coach and new farm-team for Donbas
Donbas Donets'k officially announces the appointment of Andrei Nazarov as new head coach for next season. In last season Nazarov lead Severstal Cherepovets until semifinals where team lost against SKA St. Petersburg.
Team also announced that, due to creation of a junior team for competing in MHL, next season Bilyy Bars Bila Tserkva will be the Donbas farm team in Ukraine League
(06 Apr 2013)
Berkut Kyiv asked to join Belarusian League
Berkut Kyiv has asked at Belarusian Fedration to allow them into the BOL, after Ukranian Federation disqualified the club from Professional Hockey League (PHL) for financial non-fullfilments.
"We were approached by Berkut Kyiv with a request to allow them to participate in Belarus Open League. Team has to solve issues with their federation, but if Berkut will be able to join us, will be great to have another foreign team, " said Federation President Evgeny Vorsin
(25 Mar 2013)
Companion - Donbas-2 will be the final in Ukraine
Companion Naftogaz Kyiv advances for the first time to PHL finals after beating 2-1 SO Sokil Kyiv in a dramatic semifinal game #5. Companion will face champion Donbas-2 that eliminated 3-0 in the series Dynamo Kharkiv.
Regular season dominator Berkut Kyiv was disqualified for financial irregularities and didn't competed in playoffs
(17 Mar 2013)
Dmitri Yakushin resigns as Dynamo Kharkiv coach
After the 3-4 loss at overtime in first semi-final match against Donbas Donets'k, Kharkiv head coach Dmytri Yakushin steps down as coach of the club.
"I would like to thank the fans and the team for this game. Our team is made by real men and excellent professionals. It's very hard to set up the team when don't receive salary Today before the game our goalie Vitali Trus didn't have the stick. I can't complain the dedication of my guys, this was one of our best games.
In the second game, lost by Dynamo 1-6, Yakushin was allligned as defender.by new coach Aleksandr Kobikov, former Yakushin assistant coach
(11 Mar 2013)
PHL faces more problems
As the Second Phase of the PHL draws near (top 6 advance), Berkut who have already been crowned regular season Champions can't confirme their participation in the play-offs. Even with all reports of Kharkiv money problems and Levy L'viv, both clubs have confirmed to the league they will see this season to the end. Berkut however, who was just recently in the news for backed player wages up to 3 months has yet to get back to the league. Should Berkut fail to take part, Bila Tserkva will take the spot (they have been eliminated for weeks) and whoever wins will be named Champions of Ukraine.
(15 Feb 2013)
Another no-show in Ukraine
Dynamo Kharkiv received a 5-0 forfeit for failure to appear in the match with Bilyỹ Bars Bila Tserkva. It was reported that the players decided to boycott the match because of delayed wages.

This is the fourth case of no-show for the match of the season. Also Levy L'viv, Sokil and Berkut were fined with a forfeit
(02 Feb 2013)
Chaos continues in Ukrainian League
Problems continue to strike Professional Hockey League in Ukraine: Bilyỹ Bars is given 5:0 technical victory for match against Berkut Kyiv scheduled today as Berkut fails to show up for the game. Berkut club didn't explain the reason of forfeit.
(12 Jan 2013)
Levy L'viv is back, now Sokil Kyiv will be out from Ukranian League?
Levy L'Viv apparently solved its financial problems and is back in PHL. Now historical Sokil Kyiv can leave the Ukranian Professional Hockey League. Team didn't travel to Donetsk to play against Donbas-2 last January 7, claimed financial problems and already canceled contracts with two star players Vadim Shahraychuk and Kaspars Saulietis
(09 Jan 2013)
New arena in L'Viv
According to Levy L'Viv Athletic Director Mikhail Chikantsev the costruction of a new arena will begin in February 2013. The new arena will have 1.500 spectators capacity
(18 Dec 2012)
Past league results:
League standings:
Historic statistic:
Individuals records:
Fast facts
season 2006-2007
According to Companion Kyiv President, the project of a new multi-national league is already aborted Read more»
IIHF allocated 28 tournaments for 2014, from Iceland to Korea. First ever participation for Hong Kong, Mexico's women and Polish women's U18. Read more»