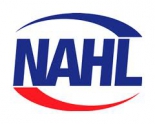 NAHL
League status: Active
English name: North American Hockey League
Year of start: 1975
WWW: http://www.nahl.com/
Did you find any incorrect or incomplete information? Please, let us know.
Wenatchee Wild relocate to Hidalgo, Texas to revive Rio Grande Valley Killer Bees
The North American Hockey League announced that the Wenatchee Wild are moving from Washington to Texas. The team, coach and staff will relocate to Hidalgo, Texas, and become the Rio Grande Valley Killer Bees.
"We are excited about the move to the Rio Grande Valley and our mission to field a championship-caliber team every season remains the same," team President Bill Stewart said "The area has a great hockey tradition and we believe that the region and the surrounding community will embrace and support the NAHL."
The announcement comes a day after the Wild lost in the Robertson Cup championship game and just one day before the team's current five-year contract to use the Town Toyota Center in Wenatchee expires.
Rio Grande Valley had a team called Killer Bees from 2003 to 2012 in CHL
(15 May 2013)
Kalamazoo Jr. K-Wings to cease operations after this season
Stadium Management Company (SMC), which owns the Wings Stadium Complex, Wings West and the Kalamazoo Wings announce that the Kalamazoo Jr. K-Wings will cease operations following the conclusion of the 2012-13 North American Hockey League (NAHL) season. Tough economic conditions in this small marketplace, already home to both Western Michigan University Hockey and the Kalamazoo Wings made business success impossible to achieve.
(05 Feb 2013)
Alexandria Blizzard to relocate to Brookings, South Dakota for 2012-13 Season
The North American Hockey League (NAHL) has announced that its Board of Governors has approved the relocation of the Alexandria Blizzard from Alexandria, Minnesota to Brookings, South Dakota. Once the move to Brookings is complete, the team shall be renamed the Brookings Blizzard and compete in the NAHL's Central Division during the upcoming 2012-13 season.
NAHL also announced that would be keeping a team in Alexandria, Minnesota to play as the Alexandria Blizzard in the North American 3 Hockey League (NA3HL), an 18-team, USA Hockey Tier III-sanctioned junior league that is run by the NAHL.
(23 Apr 2012)
Wenatchee Wild will return to NAHL next season
Wenatchee Wild signed a promissory note guaranteeing their return to the North American Hockey League (NAHL) for the 2012-13 season.
The Wild had sought entrance into the British Columbia Hockey League (BCHL), but the league denied the Wild's request earlier this week for the 2012-13 season because it had already set its divisional alignment and rules pertaining to rosters and on-ice play in January.
The Wild were the NAHL's Organization of the Year in 2009 and 2010 and dominated league attendance during its first three years in the league
(17 Mar 2012)
Soo Eagles accepted in NAHL
The North American Hockey League (NAHL) has announced that the Soo Eagles, a Sault Ste. Marie, Michigan-based junior hockey team currently playing in Northern Ontario Junior Hockey League, has been granted a membership into the NAHL effective for the 2012-13 season. The group was granted approval to operate in the Sault Ste. Marie market conditioned upon acquiring and relocating an existing NAHL membership, the Traverse City North Stars. The Eagles will play their home games out of Pullar Stadium, which seats 2,250 spectators for hockey games. This isn't the first time an NAHL team has been in the Sault Ste. Marie area. The Soo Kewadin Indians played in the NAHL from 1995-2005
(03 Mar 2012)
Past league results:
League standings:
Historic statistic:
Individuals records:
Fast facts
season 2003-2004
According to Companion Kyiv President, the project of a new multi-national league is already aborted Read more»
On the 22nd of May the KHL staged the Closing Ceremony for 2012-13 season. During this celebration the heroes of the fifth Kontinental Hockey League season were presented with awards covering 23 different categories. ... Read more»