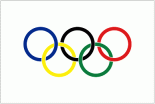 Did you find any incorrect or incomplete information? Please, let us know.
GROUP: Group A, Ankara
GROUP: Group B, Narva
GROUP: Group C, Budapest
GROUP: Group D, Sanok
GROUP: Group E, Hannover
GROUP: Group F, Riga
GROUP: Group G, Oslo
Last updated: 14 Dec 2011, 08:54
Changes in Austria and Great Britain rosters
Austria makes a cut in the roster for Olympic Qualification after the game against Kazakhstan: forwards Philipp Pinter, Daniel Woger and Michael Schiechl (all Vienna Capitals) and defenseman Johannes Reichel (Kac Klagenfurt) have been cut from the roster.
Also Great Britain has to make changes in the roster, all due to injuries: Basingstoke Bison netminder Stevie Lyle will replace Stephen Murphy while Nottingham Panthers defenceman Steve Lee will replace team-mate Jonathan Weaver
(05 Feb 2013)
Ukraine lost key players for Olympic Qualifications
Despite a brilliant campaign in previous round, Ukraine will travel to Vojens, Denmark without almost all its best players: besides Ruslan Fedotenko and Alexei Ponikarovsky, back in NHL, also Dynamo Moscow Konstantin Kasyanchuk - personal reasons - Companion Kyiv defender Ruslan Borisenko - fractured rib - and Donbas Donets'k forward Sergei Varlamov - reason still unknown - won't travel to Denmark

(03 Feb 2013)
Frederik Andersen will play Olympic Quals
Denmark a bit surprisingly get a big reinforcement for the Olympic Qualifiers in February when Anaheim Ducks has decided to let Denmark's star goalie Frederik Andersen travel home to Denmark to take part of the qualification tournament.
(28 Jan 2013)
France lost Guttig
Team France won't count on Anthony Guttig on Olympic Qualifications tournament in Riga. Tranas forward suffered a knee ligament injury and will be out for about four weeks
(19 Jan 2013)
Lubomir Pokovic enters in Belarus staff
Slovak Lubomir Pokovic joins Belarus national team coaching staff. The coach will work with the defenders.
"I didn't lost contact with Lubomir from the time I played under him at Dinamo Minsk. We have a good relationship, I like his methods, he is a strong mentor with experience in working for the national team of Slovakia.I'm sure his experience will be very useful for us." said Belarus coach Andrei Skabelka
(11 Dec 2012)
Belarus won against Ukraine
With temporary coach Andrei Skabelka, Belarus won the first test match against Ukraine in Kyiv Ice Palace in front of 3.500 spectators.
Ukraine - Belarus - 1:2 (1:0, 0:2, 0:0)
1:0 Pastukh (Lyutkevich, 15:02)
1:1 Kisliy (S. Kolosov, Musienko, 21:48)
1:2 Pavlovich (Efimenko, 34:48)
Tomorrow the second match
(03 Nov 2012)
Lithuania lost twice against Belarus U18
Lithuania faced Belarus U18 team in Elektrenai on Frifay and Saturday as preparation for Olympic Qualifications. Home team, still without main players, lost both games
Lithuania - Belarus U-18 3:4 (0:1, 2:3, 1:0) on friday
Lithuania - Belarus U-18 2:3so (1:2, 0:0, 1:0, 0:0, 0:1) saturday
"I'm not happy with the results but knowing that the team played without its best players, we try to do our best. In the first match 14 penalty minutes per half is too much. In the second game the guys fought better, but showed the same problem with penalties. Of course, the team will be very different when complete, but in Hungary we will not be easy, "- said Lithuanian head coach Bernd Haake
(03 Nov 2012)
Germany selects Bietigheim-Bissingen to host Olympic qualifications
The German Ice Hockey Association named Bietigheim-Bissingen host of Group D of the Final Olympic Qualification, 7-10 February 2013.
The tournament that includes neighbour Austria, Italy and a qualifier will be played in the new Ellentalarena that is currently being built beside the old ice rink and will have space for about 4,000 spectators.
The Latvian Hockey Federation (LHF) previously announced to host Group E at Arena Riga. The other participating teams are France, Kazakhstan and a qualifier.
The third group of the Final Olympic Qualification will be hosted at a venue to be determined in Denmark with Belarus, Slovenia and a qualifier being the other teams.
(09 Jul 2012)
Past league results:
League standings:
Historic statistic:
Individuals records:
Fast facts
season 2008-2009
According to Companion Kyiv President, the project of a new multi-national league is already aborted Read more»
IIHF allocated 28 tournaments for 2014, from Iceland to Korea. First ever participation for Hong Kong, Mexico's women and Polish women's U18. Read more»