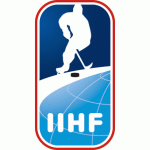 WJC d1A
League status: Active
Youth league: yes, U20
Did you find any incorrect or incomplete information? Please, let us know.
GROUP: Div. IA in Germany
GROUP: Div. IB in Poland
Last updated: 18 Dec 2011, 23:18
from 1976 to 2011: WJC d1
from 2011 to present: WJC d1A
Germany wins promotion
Germany are promoted to the 2013 World Juniors in Ufa after a 5-3 win against Norway in the decisive game.
Norway had a 3-2 lead with five minutes remaining but the Germans scored three late goals.
(17 Dec 2011)
Past league results:
League standings:
Historic statistic:
Individuals records:
Fast facts
season 2011-2012
According to Companion Kyiv President, the project of a new multi-national league is already aborted Read more»
IIHF allocated 28 tournaments for 2014, from Iceland to Korea. First ever participation for Hong Kong, Mexico's women and Polish women's U18. Read more»