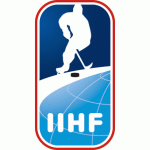 Did you find any incorrect or incomplete information? Please, let us know.
Last updated: 13 Apr 2013, 22:57
The teams play a single round-robin series. Each team plays each opponent once.
The winner of the event will be promoted to the Top Division. The last-ranked team will be relegated to Division I Group B.
from 1999 to 2011: WJC18 d1
from 2011 to present: WJC18 d1A
Until 2011 Division 1A and 1B were on the same level.
Past league results:
League standings:
Historic statistic:
Individuals records:
Fast facts
season 2012-2013
According to Companion Kyiv President, the project of a new multi-national league is already aborted Read more»
On the 22nd of May the KHL staged the Closing Ceremony for 2012-13 season. During this celebration the heroes of the fifth Kontinental Hockey League season were presented with awards covering 23 different categories. ... Read more»