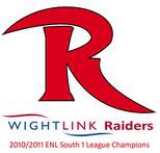 Wightlink Raiders
Year of foundation: 1991
Colours: White, Red, Black
Club status: active
Address: Wightlink Raiders
c/o Leigh Cottage
Main Road, Brighstone, PO30 4AH
Ryde,
Isle of Wight
Phone: +44 01983 615155
Email: raiders@iwrsc.com, news@iwrsc.com (Press Office)
WWW: Wightlink Raiders
Did you find any incorrect or incomplete information? Please, let us know.
Season 2013-2014
Current roster
season 2013-2014
* no longer in the club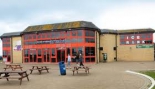 Adress: Planet Ice Arena
Quay Road
Esplanade
Ryde
Isle of Wight
PO33 2HH
Phone: +44 01983 615155
Email: iow@planet-ice.co.uk
Capacity: 1000
Originally called the Solent Vikings, the team changed to their current name a year later. Although they were known as the Isle of Wight Raiders between 1999 and 2003 when Wightlink withdrew sponsorship, before the company re-joined the club in 2004. They are still the only club to be formally known with their sponsor in their name. Due to the clubs location on the Isle of Wight the team would struggle to survive without Wightlink's support.
In the 1990s, they dominated the English National League (now called the English Premier League), winning the league a record five straight years, including winning the league's cup competition during that time as well.
from 1999 to 2004: Isle of Wight Raiders
from 2004 to present: Wightlink Raiders
from 1991 to present: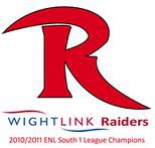 Historic rosters:
Historic statistics:
Past results:
League standings:
Fast facts
season 2013-2014
According to Companion Kyiv President, the project of a new multi-national league is already aborted Read more»
IIHF allocated 28 tournaments for 2014, from Iceland to Korea. First ever participation for Hong Kong, Mexico's women and Polish women's U18. Read more»