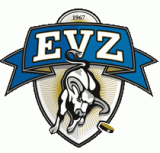 EV Zug
Year of foundation: 1967
Colours: white, blue
Club status: active
Address: Weststrasse 11
Postfach 3215
CH-6303 Zug
Phone: +41 41 725 31 00
Fax: +41 41 725 31 01
Email: info@evz.ch
WWW: EV Zug
Did you find any incorrect or incomplete information? Please, let us know.
Season 2015-2016
This club in 2015-2016: NLA
Current roster
season 2015-2016
* no longer in the club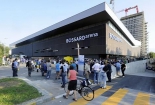 Adress: Kunsteisbahn Zug AG
General-Guisan-Strasse 4
CH-6300 Zug
Phone: +41 41 725 31 31
Capacity: 7015
Opened in: 2010
from 1991 to 2010: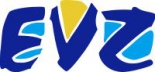 from 2010 to present: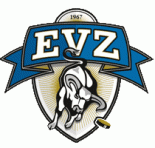 Harold Kreis new coach of EV Zug
EV Zug announces German Harold Kreis as new head coach for two next seasons. Fired by Adler Mannheim in December, Kreis, 55, is back in Switzerland where he won two titles, with Lugano (2005-06) and ZSC Lions (2007-08).
(24 Mar 2014)
Second day of European Trophy
On the second day of European Trophy EV Zug beat ZSC Lions 1-0. Rob Schremp scored the only goal.
Slovan Bratislava beat Vienna Capitals 6-2.
(09 Aug 2013)
Brunner and Diaz at Spengler Cup with Davos
EV Zug will loan its forwards Damien Brunner and Rafael Diaz to Davos during next Spengler Cup
(28 Nov 2012)
Doug Shedden/Chris McSorley to coach Team Canada
EV Zug coach Doug Shedden will serve as Team Canada headcoach at next Spengler Cup. He was Marc Crawford assistant coach at last year tournament. Geneve-Servette Chris McSorley will work as assistant coach
(08 Nov 2012)
Yannick Blaser suspended for seven games
Swiss Ice Hockey Federation Discipline Commission suspended EV Zug defender Yannick Blaser for seven games after his violent charge on ZSC Lions' Andres Ambühl during 23 octobre game.
(30 Oct 2012)
EV Zug extends coaches' contract
EV Zug announces the extension until 2014-15 of contract for Canadian head coach Doug Shedden and Finnish assistant Waltteri Immonen.
(29 Oct 2012)
Lockout in Swiss League
Vancouver Canucks goalie Cory Schneider has a passport with Swiss nationality. He could be a option for Swiss club EV Zug. Finnish goalie Jussi Markkanen had recover from his injury but could be in trouble during lockout. Swiss clubs can only acquire 8 foreign licences and play with 4 in NLA games.  Canadian coach Doug Shedden seems to prefers Andy Wozniewski, Linus Omark, Henrik Zetterberg and Josh Holden.
(25 Oct 2012)
European Trophy schedules
European Trophy announced today the schedule for the 2012/13 season. Find the complete fixture list here.
(12 Apr 2012)
Jakub Horak new Sport Director at EV Zug
Former defender Jakub Horak, 38, is the new EV Zug's Sport Director replacing Patrick Lengwiler, named team's GM
(29 Mar 2012)
Swiss court rules in favour of IIHF
- IIHF.com
The Swiss Federal Court has ruled in favour of the IIHF in the case involving SC Bern, where the Swiss club was seeking damages pertaining to the cancellation of the Champions Hockey League in 2009.
(12 Mar 2012)
Historic rosters:
Historic statistics:
Past results:
League standings:
Fast facts
season 2015-2016
EV Zug participates in season 2015-2016: NLA
EHC Visp beat HC Davos in 2nd round of Cup and advance to quarterfinals. Read more»
Today Swedish head coach Pär Mårts named the preliminary roster for Karjala Tournament November 6-9. Read more»