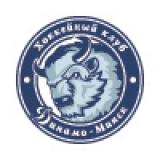 Did you find any incorrect or incomplete information? Please, let us know.
Season 1995-1996
Current roster
season 1995-1996
* no longer in the club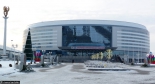 Adress: pr. Pobeditelei, 111
Minsk - Belarus
Phone: +375 (17) 254-77-36
Email: office@hcdinamo.by
Capacity: 15000
Opened in: 2010
The club was formed in 1976, played 5 seasons in the Soviet Top Ice Hockey League, best result was the 10th place in 1989/90 season. Dinamo-Minsk was renamed as Tivali Minsk in 1993 and four times became a champion of the Belarusian Championship in 1993, 1994, 1995 and 2000. Tivali was disband in 2000. Dinamo-Minsk was recovered in 2003, won champion title and Belarus Cup twice.

On March, 26, 2008, the KHL confirmed the Belarusian club's inclusion in the Bobrov Division. Dinamo-Minsk started to play on the ice of Minsk Palace of sports and was relocated to the newly build Minsk-Arena in December 2009
from 1976 to 1992: Dinamo Minsk
from 1992 to 2000: Tivali Minsk
from 2000 to present: Dinamo Minsk
from 2003 to 2003: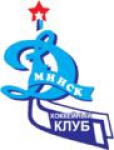 from 2009 to present: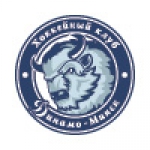 Vladimir Tsyplakov new Sports Director of Dinamo
Former player Vladimir Tsyplakov was named new Sports Director of Dinamo Minsk. After his player career, Tsyplakov leadled Belarus Junior team at the Universiade (silver medal in 2011). He worked as assistant coach in the national and youth team
(16 Apr 2013)
Amur has a new coach
Evgeny Popikhin is the new head coach of Amur Khabarovsk. He signed a contract until the end of the season with the possibility of extension.
Popikhin recently worked as assiastant coach at Dinamo Minsk.
(10 Jan 2013)
Minsk wins battle of the Dinamos
Home team Dinamo Minsk defeated their namesakes from Riga with the score of 2-1 (1-1, 1-0, 0-0) to stay in touch with the playoff spots. This was also the last KHL match before an international break that lasts until 19 December 2012. Minsk is now at 41 points while Riga stays at just 32.
(09 Dec 2012)
Evander Kane leaves Dinamo Minsk
Dinamo Minsk terminated the contract with Canadian center Evander Kane.
"I had several conversations with the player, explaining the requirements in the team and our vision of his role in it. Unfortunately, we didn't saw progress in the game so we decided to cancel the contract. Despite the differences in hockey matters, the parties parted without insults and complaints. I wish Kane success in his future career - said the club's Sport Director Igor Matushkin.
In Dinamo 21-year-old Kane played 12 games in which scored only 1 point.
(16 Nov 2012)
Geoff Platt to play with Belarus in 2013
According to Dinamo Minsk Athletic Director Igor Matushkin, Canadian-born forward Geoff Platt, that recently successfully applied for Belarusian citizenship, will be able to play for Belarus in August 2013.
(14 Nov 2012)
Andrievsky confirmed as Dinamo Minsk headcoach
Dinamo Minsk announces that Aleksandr Andrievsky, appointed as temporary coach after the dismissal of Kari Heikkila last October, was confirmed as head coach.
(12 Nov 2012)
Kari Heikkila left Dinamo Minsk and Belarus
"I'm trying not to think about resignation, I have a good feeling with the Board" - few hours after this declaration, Finnish coach Kari Heikkila was fired from Dinamo Minsk due to unsatisfactory results. Assistant coach Aleksandr Andrievsky will act as temporary head-coach until November break, when a final decision about a new coach will be taken. After Dinamo's decision, Heikkila decided to resign also from Belarus national team: "We talked with the coach about his future, and he said that now would be inappropriate to him to remain as head coach of the national team." said Federation President Evgeny Vorsin
(15 Oct 2012)
Yunost signs farm agreement with Dinamo
Yunost Minsk, recently admitted in VHL, signed a partnership with KHL Dinamo Minsk for the 2012-13 season to act as farm team. Yunost can receive a maximum of six players from the head club.
(29 Aug 2012)
Hilli new goalies' coach at Dinamo Minsk
Dinamo Minsk announces Finnish Ari Hilli is the new goalies' coach. Hilli, 44, worked last season at Metallurg Magnitogorsk
(03 Jun 2012)
New coach at Dynamo-Shinnik and Torpedo Ust Kamenogorsk
Aleksandrs Belavskis is new Dynamo-Shinnik (MHL) head coach. He spent last two season at Vännäs HC bench, in Swedish third league. He will be assisted by Aleksandr Makritsky, last year assistant coach at Dinamo Minsk, Shinnik's mother club.
Former player Sergei Mogilnikov is new Torpedo Ust Kamenogorsk coach. He lead Gornyak Rudny in last two seasons
(02 May 2012)
Historic rosters:
Historic statistics:
Past results:
League standings:
Fast facts
season 1995-1996
According to Companion Kyiv President, the project of a new multi-national league is already aborted Read more»
IIHF allocated 28 tournaments for 2014, from Iceland to Korea. First ever participation for Hong Kong, Mexico's women and Polish women's U18. Read more»