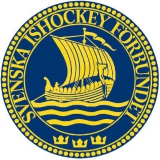 Sweden
Year of foundation: 1912
Colours: yellow, blue
Club status: active
Address: Swedish Ice Hockey Association
Box 5204
Bolidenvägen 22
12116 Johanneshov
Sweden
Phone: +46 8 449 04 00
Fax: +46 8 910 035
Email: info@swehockey.se
Did you find any incorrect or incomplete information? Please, let us know.
Season 2012-2013
Current roster
season 2012-2013
* no longer in the club
from 1899 to present: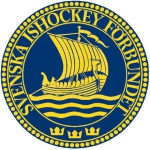 WC ended for Alexander Edler
The IIHF Disciplinary Panel has suspended Swedish defenceman Alexander Edler for a knee-on-knee hit against Canadian forward Eric Staal. Edler will miss the remainder of the 2013 IIHF Ice Hockey World Championship.
(17 May 2013)
Sedin twins and Edler joining team Sweden
After the elimination of the Vancouver Canucks from the Stanley Cup playoff Team Sweden will get three strong reinforcements for their team at the World Championship. Henrik Sedin, Daniel Sedin and Alexander Edler will all join the roster.
(08 May 2013)
Revenge for Germany
After losing 0-8 yesterday, Germany made a remarkable come back and won 5-2 against Sweden today.
(21 Apr 2013)
Sweden won big in Germany
Sweden defeated Germany 8-0 in a friendly game in Krefeld. Sweden had 6-0 already after the first period and had eight different goal scorers. DEL top scorer Calle Ridderwall scored a goal in his first international game for Sweden.
(20 Apr 2013)
Sweden wins the World Under-17 Hockey Challenge
For the first time ever Sweden has won the World Under-17 Hockey Challenge. In the final in Victoriaville, Quebec, Sweden beat Russia 7-5.
(05 Jan 2013)
Pettersson confirmed to miss WJC
It's now confirmed that Sweden's Jesper Pettersson will miss the WJC after today's game against Canada. Pettersson suffered a dislocated shoulder and a broken wrist.
(22 Dec 2012)
Max Görtz out of WJC
Max Görtz won't be able to play for Sweden in the WJC due to an upper body injury.
(22 Dec 2012)
Sweden names captain
Filip Forsberg will be captain of the Swedish U20 team trying to defend the title from the last World Junior Championship. Jeremy Boyce Rotevall and Rickard Rakell will get the "A" on the jersey. All three participated in the championship winning team a year ago.
(20 Dec 2012)
Finnish U16 success
Finland beat Sweden 3-2 to win the U16 Nordic Cup in Denmark.
(16 Dec 2012)
Changes in the Swedish Channel One Cup roster
The defensemen Sebastian Erixon, Timrå IK, and Carl Gunnarsson, Örebro HK are injured and removed from the Swedish roster.
Mattias Bäckman, Linköpings HC and Jonas Frögren, Atlant Mytischi replace them.
Pär Mårts also added two more forwards to the team: Patric Hörnqvist, Djurgårdens IF and Linus Omark, EV Zug.
(07 Dec 2012)
Historic rosters:
Historic statistics:
Past results:
League standings:
Fast facts
season 2012-2013
According to Companion Kyiv President, the project of a new multi-national league is already aborted Read more»
IIHF allocated 28 tournaments for 2014, from Iceland to Korea. First ever participation for Hong Kong, Mexico's women and Polish women's U18. Read more»