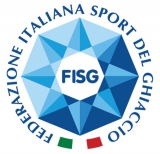 Italy
Year of foundation: 1924
Colours: blue, white, green, red
Club status: active
Address: Federazione Italiana Sport Ghiaccio
Via G.B.Piranesi 46
20137 Milano
Italy
Phone: +39 02 70 141 322
Fax: +39 02 70 141 380
Email: hockey@fisg.it
WWW: http://www.fisg.it/
Did you find any incorrect or incomplete information? Please, let us know.
Season 2012-2013
Current roster
season 2012-2013
* no longer in the club
League winners:

from 1899 to present: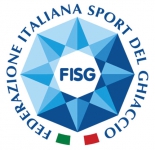 Kopitar behind Slovenian win
Anze Kopitar had 3 assists when his Slovenia beat Italy 4-0 on the first day of the EIHC tournament in Ljubljana. France beat Austria 2-0.
(08 Nov 2012)
Germany selects Bietigheim-Bissingen to host Olympic qualifications
The German Ice Hockey Association named Bietigheim-Bissingen host of Group D of the Final Olympic Qualification, 7-10 February 2013.
The tournament that includes neighbour Austria, Italy and a qualifier will be played in the new Ellentalarena that is currently being built beside the old ice rink and will have space for about 4,000 spectators.
The Latvian Hockey Federation (LHF) previously announced to host Group E at Arena Riga. The other participating teams are France, Kazakhstan and a qualifier.
The third group of the Final Olympic Qualification will be hosted at a venue to be determined in Denmark with Belarus, Slovenia and a qualifier being the other teams.
(09 Jul 2012)
Daugavins and Rocco under review
Two alleged spearing incidents, one involving Latvian forward Kaspars Daugavins in the Latvia-Norway match and the other coming from Italian forward Vincent Rocco during the Italy-Sweden game, are currently under review by the IIHF Disciplinary Committee.
(13 May 2012)
IHWC ends for Armin Helfer
During the morning training Italy defender Armin Helfer broke his collarbone and says goodbye to World Championship. He is the second defender, after Cristiano Borgatello, Italy lost due to injury.
(11 May 2012)
Teams add players
Many teams decide to add players: Sweden will count on Nashville Predators forward Patric Hörnqvist, Canada adds St. Louis Blues defenceman Kris Russell, Belarus added Dynamo Minsk forward Andrei Mikhalyov, defenceman Michael Eskesen of the Odense Bulldogs joins Denmark, Italy calls defenceman Roland Hofer (Peliitat Heinola) and finally Slovakia adds Södertälje goalie Julius Hudacek as third goalkeeper
(10 May 2012)
IHWC: Italy adds Dan Tudin to roster, Borgatello uncertain
After the opening loss against Germany, Italy can count with Italo-Canadian forward Dan Tudin (Renon) in next game against Denmark. Medical staff will check in next hours the condition of defender Cristiano Borgatello, sidelined after second period with a muscle strain. If the check is negative, coach Rick Cornacchia will call Peliitat Heinola defender Roland Hofer
(04 May 2012)
Kazakhstan lost first exibithion
In the first of three consecutive games between the two teams, Italy, despite many absences - goalie Bellissimo, defenders Borgatello, Helfer, Plastino and De Marchi and forwards Tessari, Gander, N. Fontanive, M. De Toni, Egger and Iannone - wins clearly against Kazakhstan in Asiago. Before the game Kazakhstan annnounces Dmitri Upper will serve as captain at the upcoming IHWC. Talgat Zhaylauov and Vitaly Novopashin will be assistant
Italy - Kazakhstan 5:2 (2:1, 2:0, 1:1)
1:0 - Bowman (Sirianni, Rocco)PP - 02:15
2:0 - Lutz - 14:55
2:1 - Bumagin PP - 16:56
3:1 - Ansoldi (Bowman, Insam) - 20:20
4:1 - Benetti (Ambrosi) - 36:01
5:1 - Bowman (Ansoldi, Scandella) - 40:25
5-2 - Dudarev (Krasnoslobodtsev) - 52:32
(24 Apr 2012)
Italy cuts roster after first two games
Italy headcoach Rick Cornacchia decided the first roster reduction after the two exhibition games against France. Defenders Fabian Hackhofer (Vipiteno Broncos)and Enrico Miglioranzi (Asiago) and forwards Mirko Presti(Asiago), Simon Kostner (JYP Akatemia FIN), Diego Kostner (HC Lugano SUI) and Patrick Mair (Vipiteno Broncos) won't travel to Sweden for IHWC. Also Valpellice forward Luca Frigo won't be in Sweden due to injury. Italy will now face Kazakhstan three times in Asiago (April 24 and 27) and alba di Canazei (April 26)
(16 Apr 2012)
Big win for Swiss youngsters
Switzerland U16 beat Italy U16 28-0 in a 5-nation tournament in Norway.
(04 Apr 2012)
Historic rosters:
Historic statistics:
Past results:
League standings:
Fast facts
season 2012-2013
According to Companion Kyiv President, the project of a new multi-national league is already aborted Read more»
IIHF allocated 28 tournaments for 2014, from Iceland to Korea. First ever participation for Hong Kong, Mexico's women and Polish women's U18. Read more»