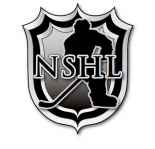 NSHL
League status: Active
Youth league: yes, U20
English name: Northern States Junior Hockey League
Administered by: Northern States Junior Hockey League
Head manager: John Messuri
Year of start: 2012
Did you find any incorrect or incomplete information? Please, let us know.
The Northern States Junior Hockey League, a new elite Junior A hockey league playing under the AAU umbrella, has announced it will begin play September 2012.
The Northern States Junior Hockey League is member of American Athletic Union (AAU).
The AAU's national junior program is the United Hockey Union. The new (NSHL), Junior A league, will consists of teams which competed in other leagues last year combined with some new organizations and will play its inaugural season beginning in September 2012.
The NSHL Organizations, will come from New York, New Jersey, Massachusetts, and New Hampshire.

The NSHL has as its focus to develop and promote amateur "Junior A" hockey players with the ability and desire to play at the college level. The common goal is to produce athletes that are committed to excellence in academics as well as athletics. All teams, coaches, and officials are committed to be positive influences and to uphold a high standard of integrity and discipline. By providing a high level of competition, players will be able to contribute and succeed at the next level of hockey and education.
Past league results:
League standings:
Historic statistic:
Individuals records:
Fast facts
season 2014-2015
After another Leksand win the team almost caught up with the others after a horrible start of SHL. Read more»
Jakub Klepis scored the only goal of the game just seven seconds before the end when Färjestad beat HV 71 in SHL last night. Read more»