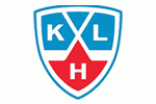 KHL
League status: Active
English name: Континентальная Хоккейная Лига
Administered by: Kontinental Hockey League
Head manager: Aleksandr Medvedev
Year of start: 2008
Did you find any incorrect or incomplete information? Please, let us know.
Last updated: 21 Jul 2014, 10:42
During the regular season, each team plays 56 games: four games against each of the teams in their own division (for a total of 20 games) and two games against each of the other teams (for a total of 36 games).

The eight top-ranked teams in each conference receive playoff berths. Within each conference quarterfinals, semifinals and finals are played before the conference winners play against each other for the Gagarin Cup. The division winners are seeded first and second in their conference, based on their regular season record. All playoff rounds are played as best-of-seven series. In each round, the top seeded remaining team is paired with the lowest seeded team etc. This playoff structure is very similar to the current format of the NHL playoffs. In the playoffs, overtime periods last 20 minutes (or until a goal is scored). The number of overtime periods is not limited.

This playoff format does not allow the strongest teams to take the topmost positions in the KHL final standings when these teams are from the same conference. This is because the format makes the conferences equally represented in top two, four, eight and sixteen spots of the final standings, regardless of the relative strength of the conferences.
No automatic promotion/relegation. New applicants are examined by KHL board
The Kontinental Hockey League (KHL) is an international professional ice hockey league in Eurasia founded in 2008. As of 2009, it is ranked as the strongest hockey league in Europe

The title of Champion of Russia, regardless of which nation the club represents, and the Gagarin Cup, named after the first man to reach space and orbit the Earth, cosmonaut Yuri Gagarin, are awarded annually to the league champion, following a 16-team playoff at the end of the regular season. Two teams from the KHL were guaranteed qualification into the Champions Hockey League season.

The league was formed in 2008, from a predecessor organization, the Russian Superleague (RSL). The RSL, in turn, was a successor to the Soviet Championship League, which was founded in 1946 with only five teams. The KHL began its operations with 24 teams. After minor changes in the composition of the Russian teams and even a reduction to 23 teams in the 2010-11 season, the league will be back to 24 teams in the 2011-12 season. Of these teams, 20 are based in the Russian Federation and 4 more are located in Belarus, Latvia, Kazakhstan and Slovakia.
Torpedo goes to Western Conference
KHL announced that Torpedo Nizhny Novgorod will move from the Eastern Conference to the Western Conference. Lada Togliatti will take Torpedo's spot in the East.
(03 Jul 2014)
HC Lev Praha future still uncertain
According to HC Lev Praha's official twitter, there still is no information about club's future. Previously it was reported that final decision about Lev's participation in KHL would be made on June 30th.
(01 Jul 2014)
KHL calendar will be ready in two weeks
KHL vice-president Dmitry Kurbatov said that schedule of the league will be ready no sooner than in two weeks.
(26 Jun 2014)
Lev Praha confirms financial problems
KHL's Lev Praha owners Petr Speychal and Yevgeny Myshkovsky confirmed that "there are funding problems and there is a possibility that the club will not play in the KHL next season. The situation is being intensely examined, and the final verdict will be announced on Monday, June 30th. All other information on the future of the club is, at this time, only speculation." Their statement appeared on Lev's official website.
(25 Jun 2014)
Lada will play on NHL-sized rink
Lada Togliatti will play on rink of NHL size (60x26 m.) in order for spectators to have better overlook of the rink, as was announced by the club's official website.
(25 Jun 2014)
KHL expects Donbas to come back
Ukrainian club acquired a stake in KHL Ltd and rights for its players and coaches will have the terms of their contracts frozen for one year. For season 2014/2015 Donbas players and coaches may conclude one-year contracts with other clubs. This is done to make Donbas's participation in KHL possible when political and military crisis in the Eastern Ukraine is solved.
(19 Jun 2014)
Donbas will miss KHL season
On Tuesday June 17th Donbas Donets'k president Boris Kolesnikov met KHL president Alexander Medvedev. They agreed that Donbas will miss KHL season 2014/2015. It's junior team Molodaya Gvardiya will also miss MHL season. Both teams will take part in Ukrainian League which is now being re-organized.
(18 Jun 2014)
Club from Sochi chose a name
Dmitriy Kurbatov, KHL vice-president, told that new-born KHL club will be named HC Sochi. Necessary legal entities are now being created and registered. Previously club was thought to be called Sochi Leopards.
(17 Jun 2014)
Spartak Moscow's juniors will play in MHL
MHK Spartak Moscow (junior team of Spartak Moscow) provided financial guarantees and will participate in MHL (Molodezhnaya Hockey League) in season 2014/2015. At the same time, HC Spartak Moscow is almost certain to be excluded from KHL because of financial problems.
(14 Jun 2014)
Donbas may sell its leaders
Andrei Nazarov, head coach of Donbas Donets'k and Team Ukraine said that Donbas is likely to sell some of team's best players because of club's uncertain future. Evgeny Dadonov, one of Donbas best forwards was already traded to SKA
(13 Jun 2014)
Past league results:
League standings:
Historic statistic:
Individuals records:
Fast facts
season 2014-2015
Swiss hockey mourns one of most prolific player Read more»
Teams from the English Premier League and National Ice Hockey League will face each other next season in a revamped English Challenge Cup competition. Read more»