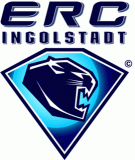 ERC Ingolstadt
Nickname: Die Panther
Year of foundation: 1964
Colours: blue,white
Club status: active
Address: ERC Ingolstadt Eishockeyclub GmbH
Tränktorstraße 12
85049 Ingolstadt
Phone: +49 (0) 841 88 18 800
Fax: +49 (0) 841 88 17 230
Email: info@erc-ingolstadt.de
Did you find any incorrect or incomplete information? Please, let us know.
Season 2013-2014
This club in 2013-2014: DEL
Current roster
season 2013-2014
* no longer in the club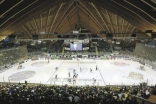 Adress: Saturn Arena
Südliche Ringstraße 64
85053 Ingolstadt
Phone: +49 08 41/9903-100
Capacity: 4815
Opened in: 2003
German Cup: 2005
German Bundesliga: 2001
League winners:
from 1964 to present: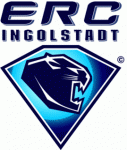 Ingolstadt fires head coach Chernomaz
DEL club ERC Ingolstadt fired their Canadian head coach Rich Chernomaz after a negative trend in recent months. He was in charge of his position since October 2010. Until further notice Austro-Canadian Richard Nasheim, who was assistant coach under Chernomaz, will be the new head coach in Ingolstadt.
(01 Jan 2013)
Ingolstadt with new GM
DEL club ERC Ingolstadt announced that 47-year old Karl-Heinz Schapfl becomes the new GM of the club. He was the sales manager for Bosch in Bavaria for 25 years. He substitutes Jürgen Arnold and Reinhard Büchl who shared the position for the last three years. They will keep their jobs in the advisory bord of the Bavarian club.
(04 Aug 2012)
European Trophy schedules
European Trophy announced today the schedule for the 2012/13 season. Find the complete fixture list here.
(12 Apr 2012)
2012 European Trophy with 32 teams
The next European Trophy will pass from current 24 teams to a new formula with 32 participants. New teams to get in are Swiss CP Bern, HC Fribourg-Gottéron, le EV Zug and ZSC Lions, German ERC Ingolstadt and Hamburg Freezers, Swedeish Brynäs IF and Finnish JYP Jyväskylä.
(20 Dec 2011)
Historic rosters:
Historic statistics:
Past results:
League standings:
Fast facts
season 2013-2014
ERC Ingolstadt parcitipates in season 2013-2014: DEL
According to Companion Kyiv President, the project of a new multi-national league is already aborted Read more»
IIHF allocated 28 tournaments for 2014, from Iceland to Korea. First ever participation for Hong Kong, Mexico's women and Polish women's U18. Read more»